The local train in Trøndelag is a very successfull line that transports many passengers who commute between Trondheim and the region of Innherred.
Between Steinkjer and Melhus
The local trains in the region of Trøndelag run on both the Dovre railway and the Nordland railway in a network we known as the Trønder railway (Trønderbanen). It is defintely one of Norway's most successfull railway investments. It transports about 1,5 million passengers, with the majority commuting between the region of Innherred and the Trondheim area.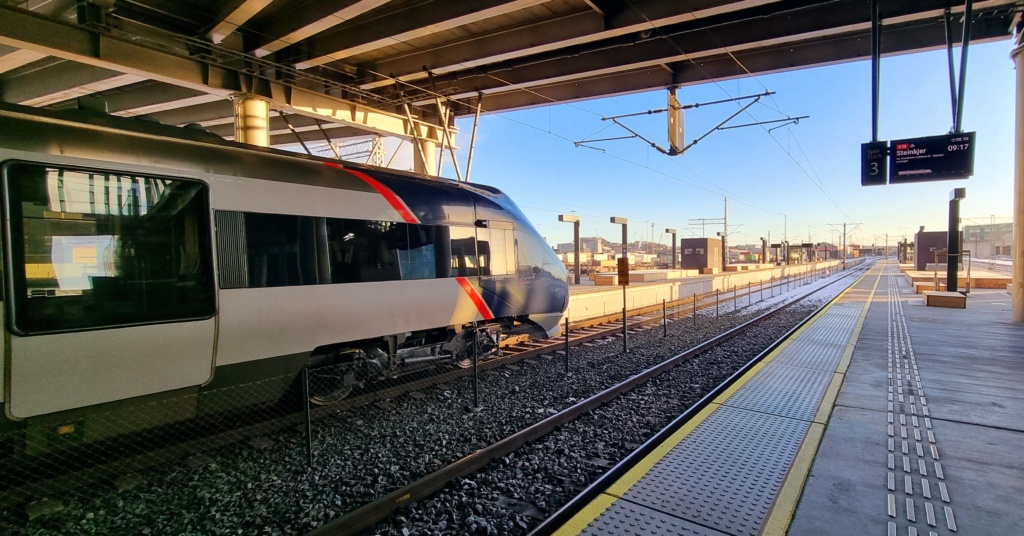 On the Trønder railway old diesel Type 92 trains are gradually being replaced with bimodal Type 76 trains, which can drive both electrically and by diesel. These are more environmentally friendly trains and also have a much larger capacity. While Type 92 trains could transport 136 passengers, the new trains can transport up to 241 passengers.
Train to Trondheim's airport
From Trondheim S the local train stops at Vikhammer, Hommelvik and Hell on its way to Trondheim's aiport Værnes. From Innherred the train stops at Steinkjer, Levanger and Verdal on its way to the airport, amongst others.
Departures with SJ Nord
There are daily departures between Steinkjer and Melhus via Trondheim og Trondheim's airport on fixed times once an hour all day.
The electrification of the Trønderbanen
Many are looking forward to the electrification of this railway. The tracks between Trondheim S and Stjørdal, and between Stavne and Leangen should be fully electrified by spring of 2024. The electrification of the Trønder railway will make it possible for even more modern and environmentally friendly trains to circulate, as well as better comfort and larger capacity. Altogether there are 120 km of tracks that shall be electrified between 2021 and the end of 2024, according to Bane NOR, the company responsible for developing and maintaining Norway's railway system.
Destinasjoner på Trønderbanen