Find all the information that will help you plan your journey with SJ Norge.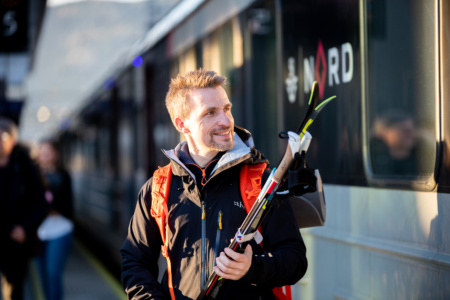 Luggage rules
Check how many suitcases are allowed on board and what items are allowed. Special rules for bicycles, strollers and other additional luggage are also stated here.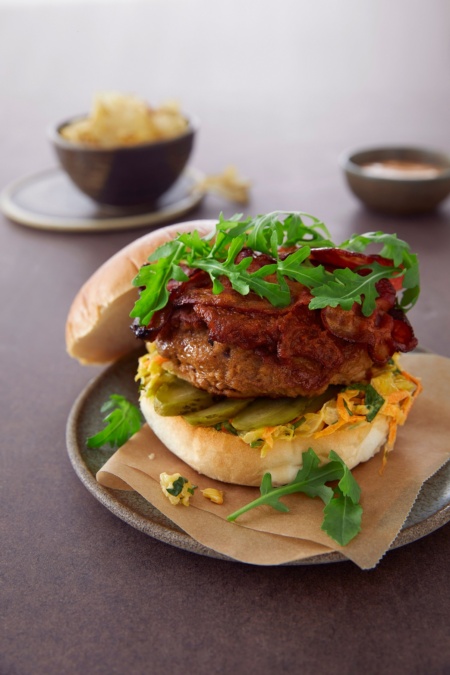 Food and drinks on board
You will be able to purchase a selection of both cold and warm dishes, as well as drinks, while traveling on the Dovrebanen and Nordlandsbanen.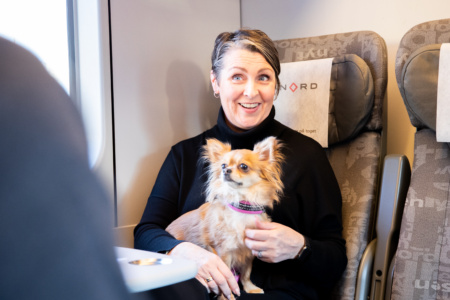 Animals on board
Most pets are welcome on board without additional charges, with the exception of larger dogs.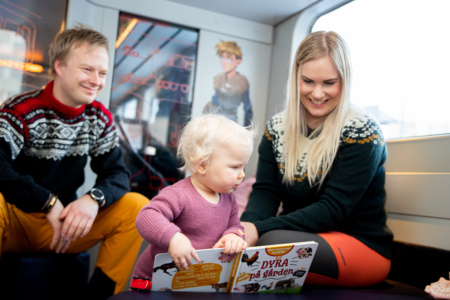 Traveling with children
Happy children equal happy parents. We wish to assist families with small children to travel as stress free as possible while on board.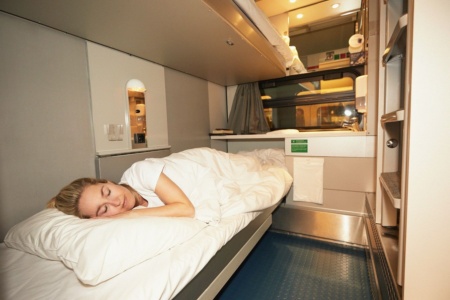 The night train
Traveling during the night? Here you will find all you need to know about the check-in, luggage rules and schedules for our night trains. Check out all the ways you can travel after sunset.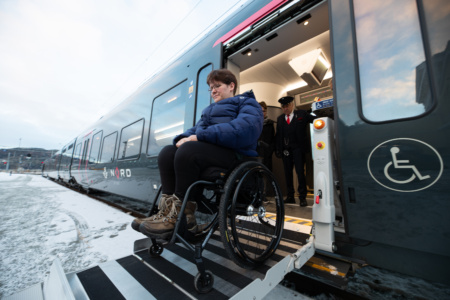 Need for assistance
We offer you free assistance to get on board and off board our trains, as well as while you are in the train. Bane NOR also has a free assistance service during your stay at the train station.