Few places make for good fun for both children and adults! Therefore is Hunderfossen Adventure Park the best place for a magical day for the whole family!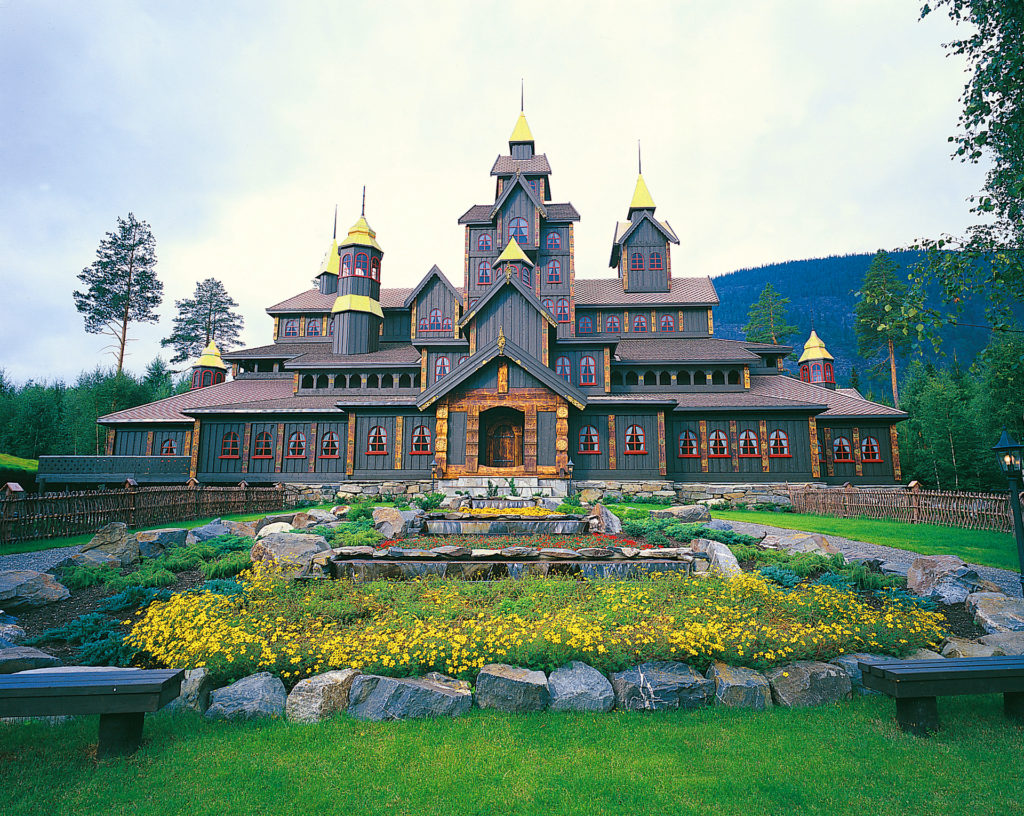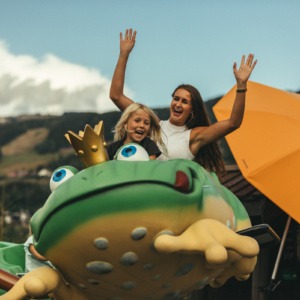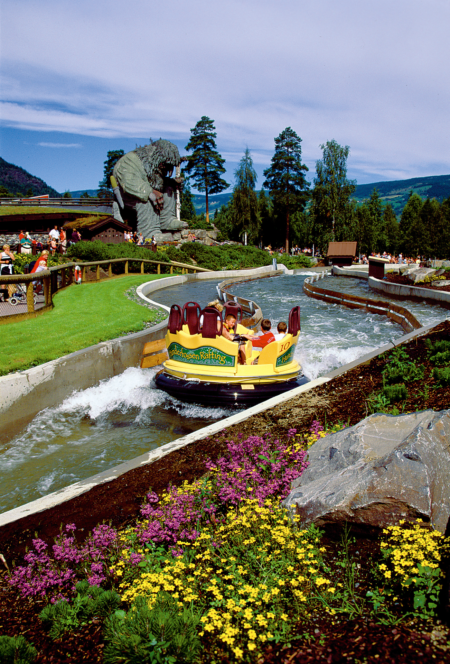 The adventures never stop!
Rafting, climbing, driving a tractor, different rollercoasters, the adventure cave, crazy car driving, talking trees, minigolf and the fairy tale castle are some of the exciting adventures waiting for you at Hunderfossen!

Pssst! It is allowed to bring your own food to the park!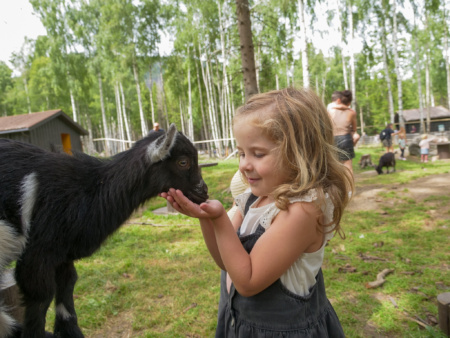 The petting zoo
At Barnas Gård (the Children's Farm) the youngest ones will be able to greet and pet some of the animals, such as sheep, goats, deers, rabbits and mini pigs. Watch as your kids feed them and pet them, all while they learn about the farm life in a safe and fun environment! It is possible to take a break and grab a bite while in the farm, too.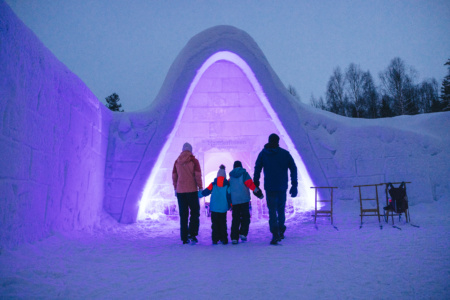 Fairy tale adventures also during winter
Hunderfossen Vinterpark (the Hunderfossen Winter Park) opens in February for those who wish for winter fun! The snow hotel and ice bar, the ice cathedral, a witch ceremony with music and dance and even fire works will make the delights of the whole family!
Additionally you will find attractions such as snow rafting, mini scooters and bumper cars. Tons of fun for both children and adults with the heart of a child!
Images: Visit Norway, Hunderfossen Eventyrpark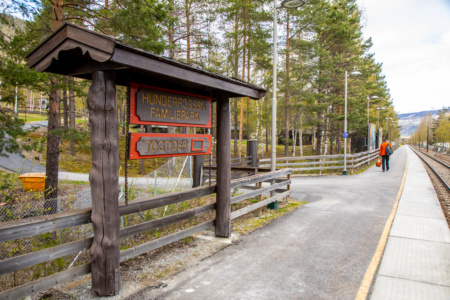 Get a discount at Hunderfossen when travelling with SJ Norge!
All travelers who have travel by train to the Hunderfossen train station, can get a 20% discount on a day ticket to Hunderfossen by showing their train ticket upon purchase. The train ticket must be from the same day as one arrives to the park.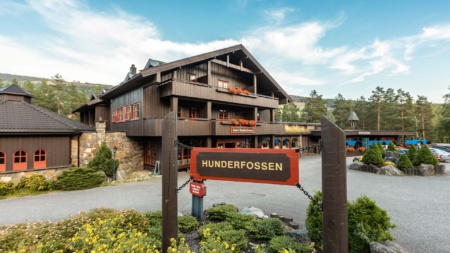 Where to stay?
You will find a selection of hotels, cabins and apartments in different locations nearby. Plenty to choose from depending on what your needs are.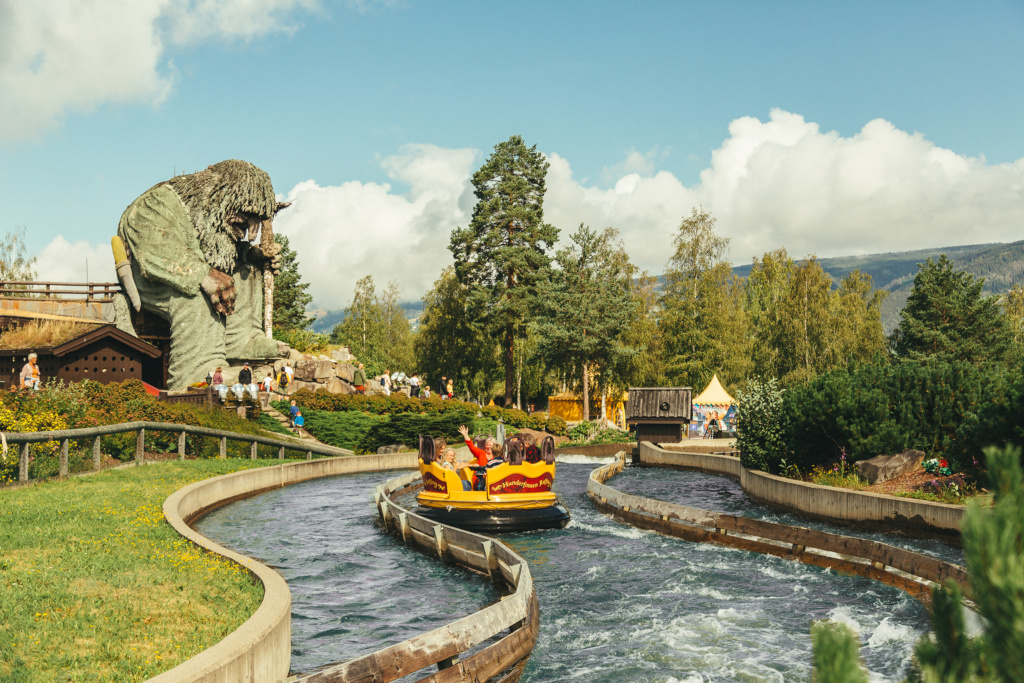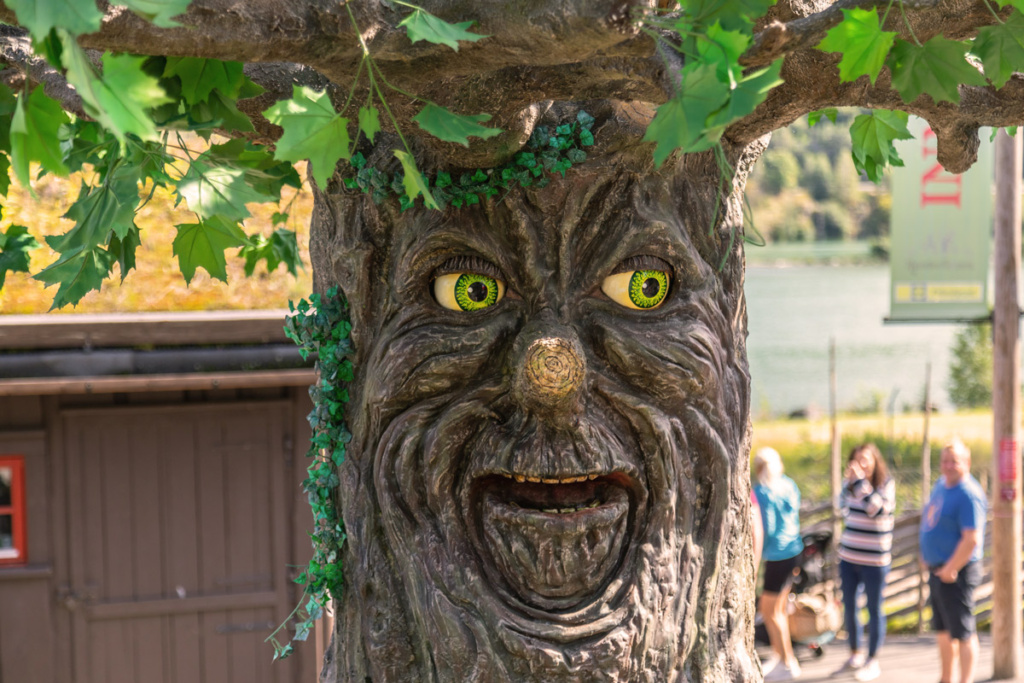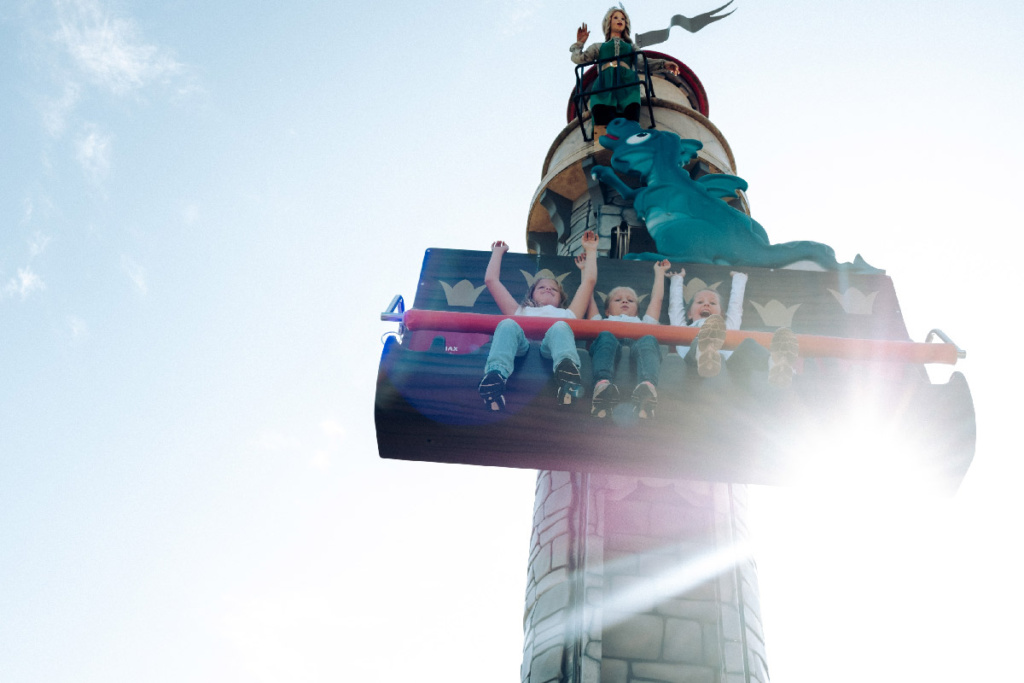 Strekninger med denne destinasjonen See all