Children under the age of 6 travel for free when accompanying an adult with a Standard ticket. Read more here.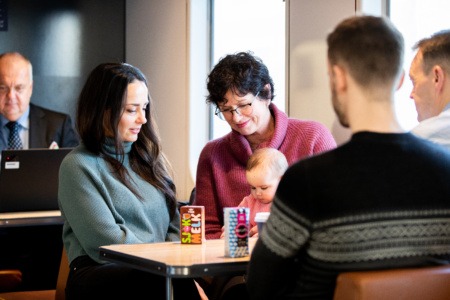 Food & drinks
We have an extensive menu consisting of cold and warm meals, as well as drinks on board our long-distance trains on the Dovrebanen and Nordlandsbanen.
There are no restrictions against bringing your own baby food on board. On our trains with a café, our staff will gladly help you warm it up.
You will also find a changing area in the toilets in the Family carriage.
Check our on-board menu!
Family carriage
Sitting still can be challenging for the small ones. For that reason we do have Family carriages suitable for families travelling with small children.
These carriages have a designated play room with books, toys, activity leaflets and entertainment suitable for children.
The toilet in this carriage is also larger and is equipped with a changing table.
Where?
Dovrebanen (journeys between Oslo and Trondheim)
Nordlandsbanen (journeys between Trondheim and Bodø)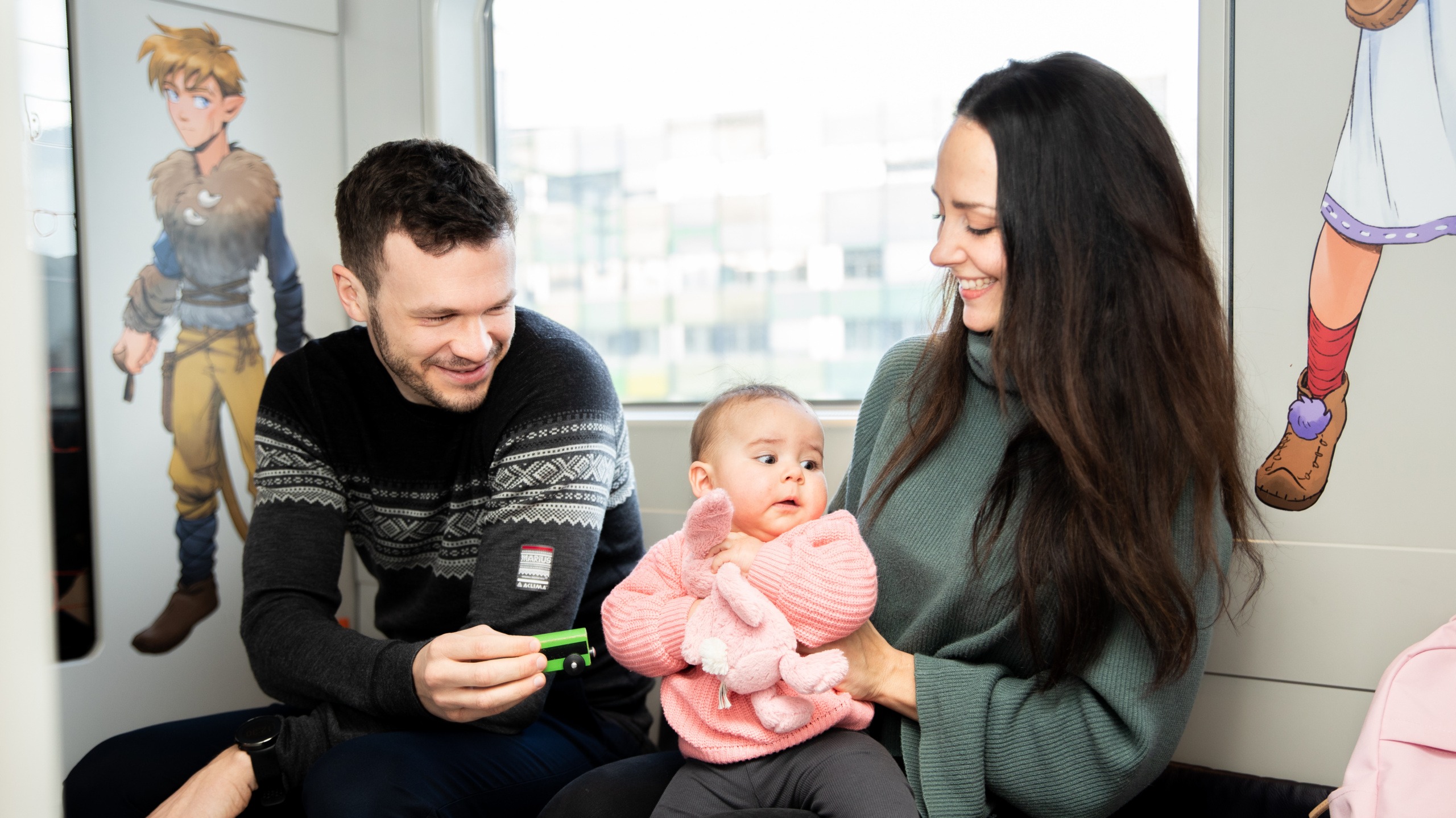 An overnight trip with children is a like a little adventure itself – a mini-vacation in your vacation. There is something unique about falling sleep in one location and waking up at a whole new place!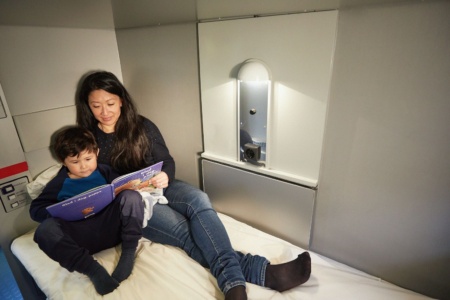 Night train with the family
A sleepover trip with the night train is an exciting little adventure for children. There is something about going to bed in one place, and waking up somewhere else.
If your child is under 6 years old and traveling with an adult in a sleeping compartment, you will only need to pay for a Standard ticket for the child.
A family consisting of two adults and two children under the age of 6 may travel together in one sleeping compartment. For children older than 6 years old we recommend they sleep in their own bed.