Havnepromenaden i Bodø sentrum er et fint sted for kos og hygge når det er fint vær. Fine restauranter, storslåtte fjell og sjø, og kveldssola skaper en helt magisk stemning. Bodø sentrum har de siste årene blitt styrket som møteplass og kulturell arena. Langs promenaden er det flere utesteder og kaféer som inviterer til velfortjente pauser.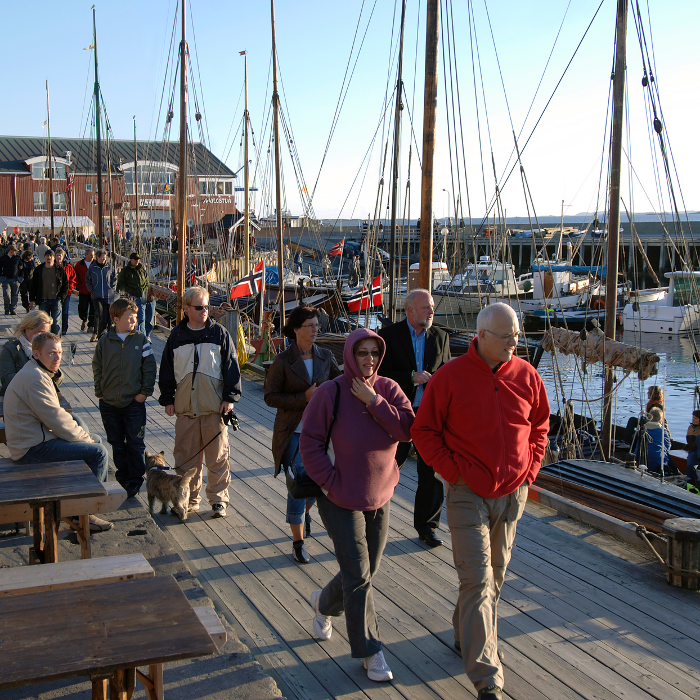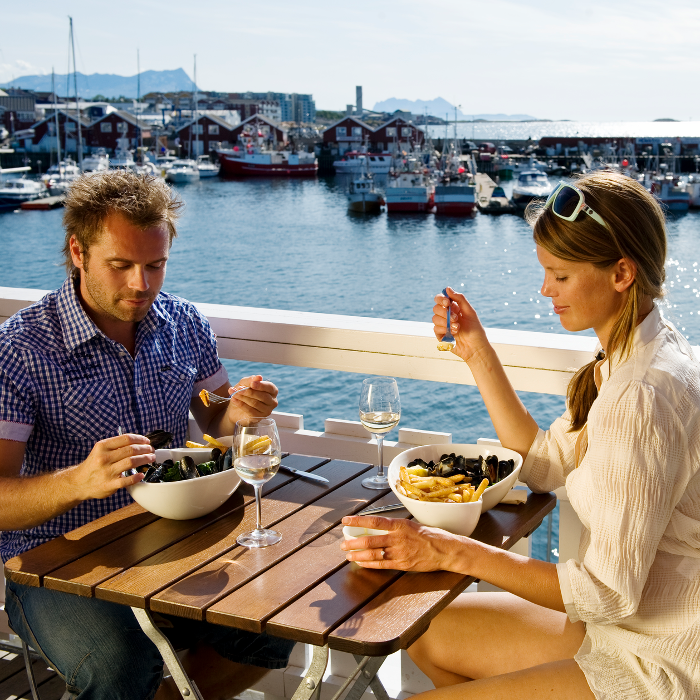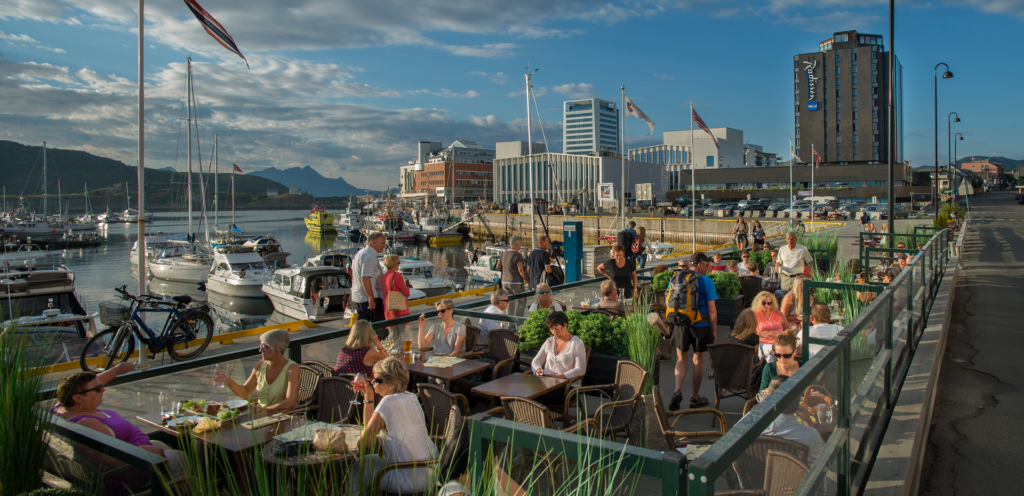 For the adventurous
Find your inner bravery and try the Bratten Via Ferrata, the world's most northern one, right outside the city center! If you are lucky you might spot dolphins or even whales while you are there!
Need for speed? Feel the wind in your face while you cross the sea in a RIB! No need to get tired, just sit back and feel your heart rate go up! Try going on a sea eagle safari in the Saltstraumen whirlpool. An experience of a lifetime!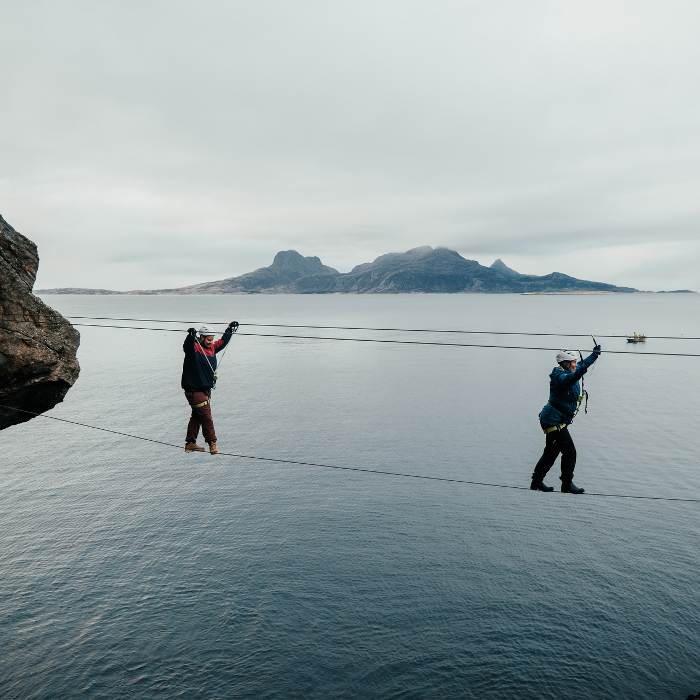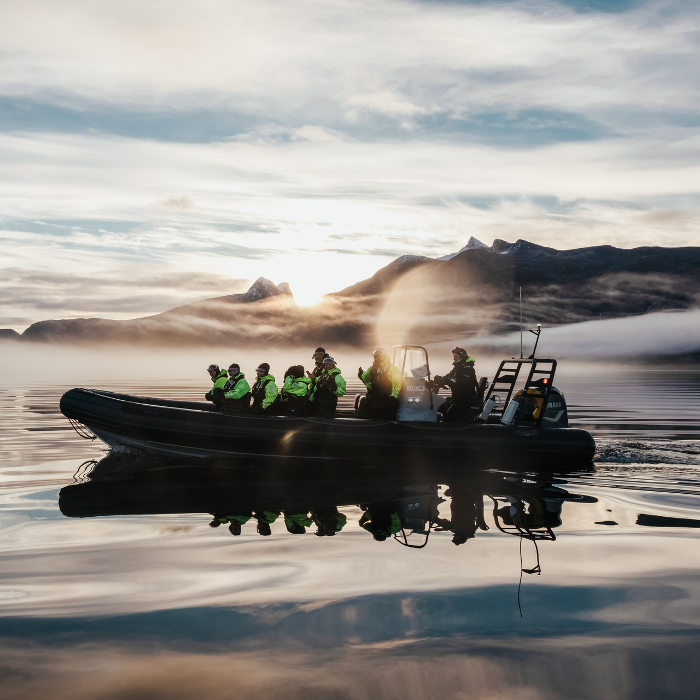 Images: Terje Rakke, Ernst Furuhatt, Kontrafei – Visit Norway
Other activities
The beach life
The white sand beaches at Mjelle, are a popular bathing spot for the locals during the summer. Join them and take a dip!
Pool time!
When the weather doesn't play along you can bath indoors at the Nordlandsbadet. Guaranteed fun for the whole family!
Cultural activities
There are plenty of museums and exhibitions to visit while in Bodø. Check out the list and find your favorite one!

Strekninger med denne destinasjonen See all