How to reserve a seat when having an Interrail/Eurail Pass?
If you have a valid Eurail or Interrail Pass, you can reserve a seat via Entur for journeys with SJ Norge | NORD on trains with mandatory seat reservations. This applies to both seating, upgraded seating/ 1. class (Premium), and reclining seats (Premium Pluss).
NB! It is only possible to reserve a seat for one traveller/one passport holder per order.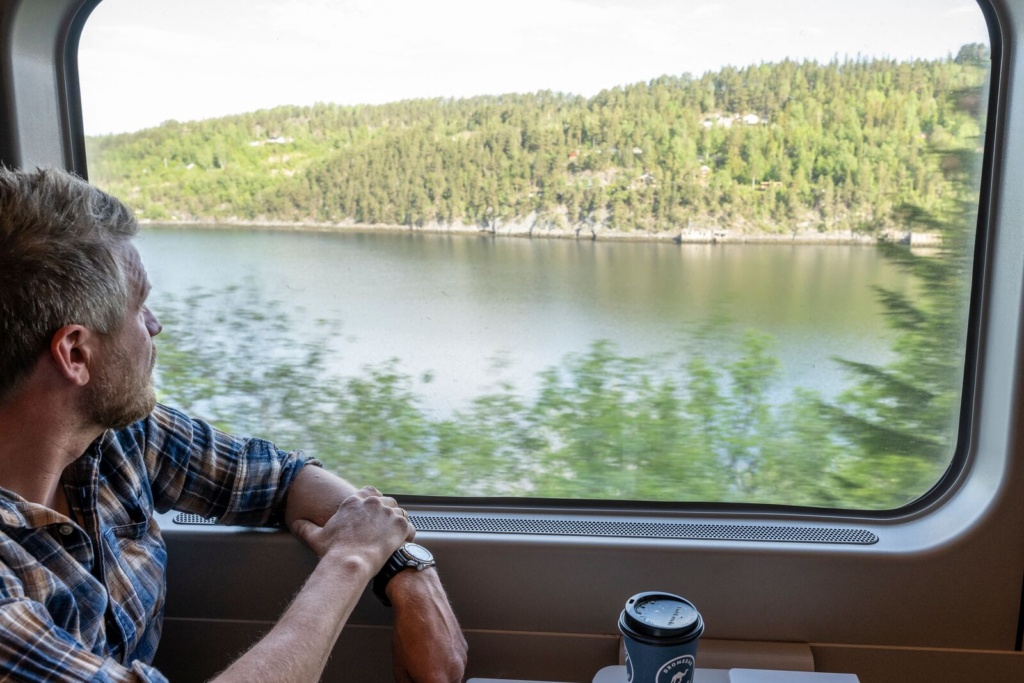 Step by step
Start by searching for the desired travel distance and travel time, then select the traveler category.

Modify the traveler option in the people-picker from the default "1 Adult" to an "1 Interrail / Eurail Seat reservation traveller."

Choose whether you have a 1st or 2nd class pass and enter "Pass Cover number" or "Interrail Travel pass number", and press "Confirm selected". The pass cover number can be found on the cover of the physical Interrail ticket, or in the documentation received when purchasing an electronic Eurail/Interrail Pass.

If you have a valid Eurail/Interrail pass, you can now proceed with the order with "Search".

Select "Flexible", then the seat option you want, and follow the normal purchase/payment process further.

In order to make a purchase, you must create a customer profile.
The ticket is distributed as a PDF ticket to the given e-mail address. It can be printed on paper, or displayed on a mobile phone, tablet or PC. The ticket can also be displayed in the Entur app if you have downloaded the app and are logged in with the same profile as when you bought the ticket.
By logging in to your customer profile, you can also refund the ticket. The refund amount is calculated according to the train companies' current refund regulations.

When travelling, in addition to your seat reservation ticket, you must be able to show your valid activated Eurail or Interrail Pass.