Nowhere else in Europe will you see the musk ox thrive in the wild and from up close! With the help of an experienced guide you are able to join for a quite unique experience! A musk ox safari is the perfect activity for the whole family. The minimum age is 7 years old, and the safari lasts between 5 and 7 hours. Remember to wear good hiking shoes and pack your backpack with drinks and something to eat!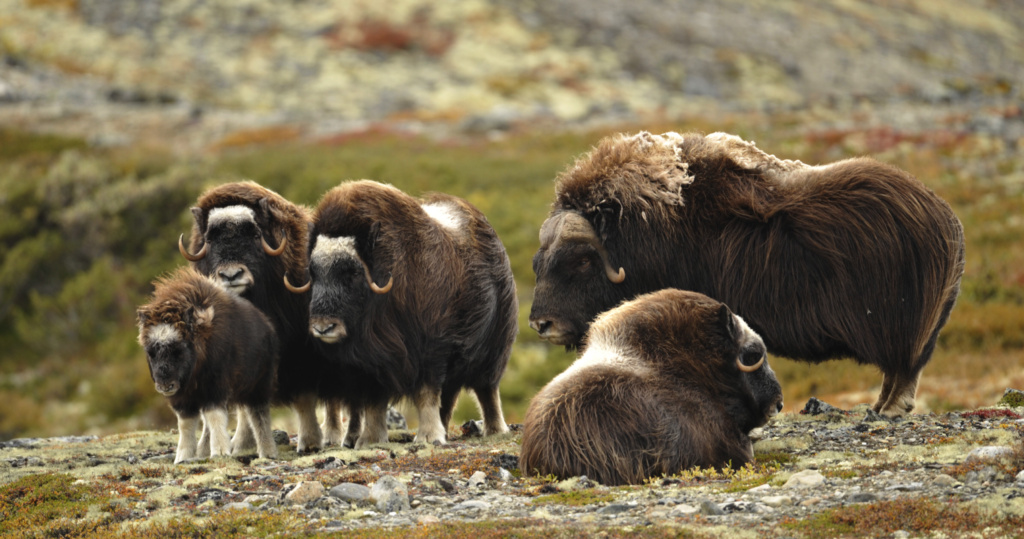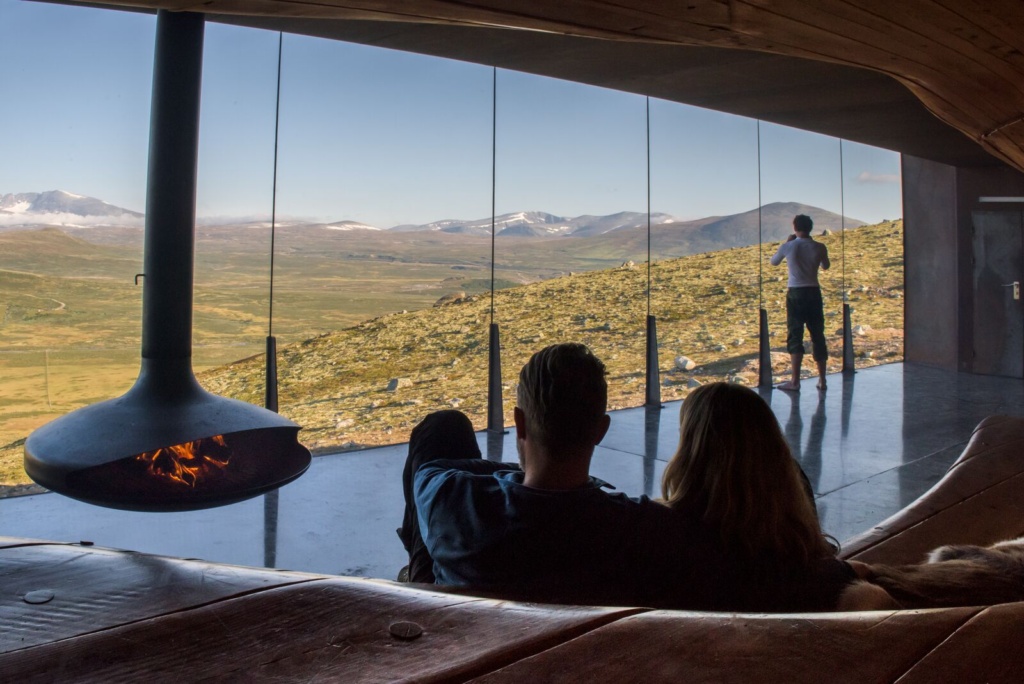 Denne utsiktspaviljongen på Tverrfjellet er åpen og tilgjengelig i sommerhalvåret. Du må da gå i en halv time fra parkeringsplassen ved Tverrfjellet, men utsikten som venter på deg er absolutt verdt turen! Den majestetiske Dovrefjell-Sunndalsfjella nasjonalparken er et vakkert syn, noe som har gitt Viewpoint Snøhetta internasjonale priser og berømmelse! Se også Besøkssenter villrein mens du er der.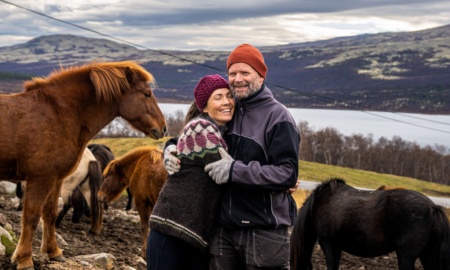 Experience Dovre on top of a horse!
On the back of an Icelandic horse to be more exact! These horses are known to be calm and friendly – the perfect hiking friends for those with plenty to no riding experience! Each horse back riding trip starts with some training and getting acquainted with your horse. Hjerkinn Mountain Lodge has tours for both newbies and more experienced riders – suitable for both adults and kids. What are you waiting for?
Tour de Dovre
You do not need to travel to France to show you biking skills! Go on a bike tour on the Dovre mountain – with a well deserved lunch break!
Hike to Snøhetta
Snøhetta is one of Norway's most famous mountain tops – and a hike reserved for those in top shape! Do you have what it takes?

Strekninger med denne destinasjonen See all