Melfjellet is a short drive from Mo i Rana and is a great hike destination during the summer. In the winter it's best to explore the area with skis under your feet! The way to and from Melfjellet is very nice, and you can even experience Helgeland's own little Trollstige on your way down to Melfjordbotn on the northern side! Pack your backpack full of good bites, dust off your hiking boots and embark on a little adventure!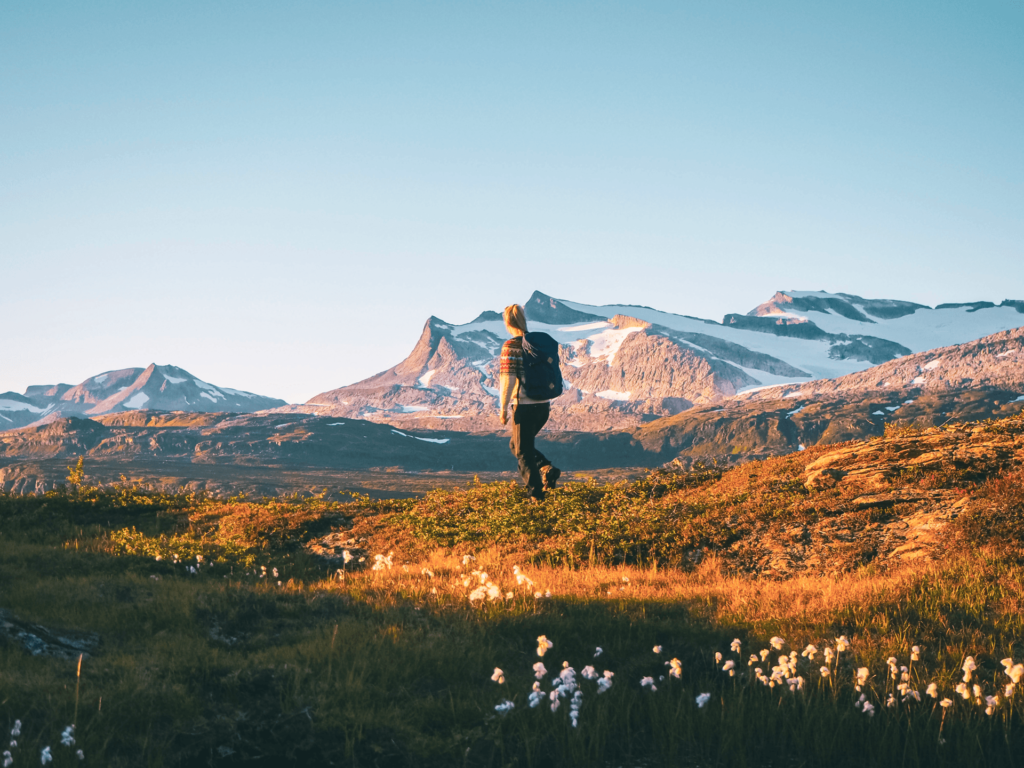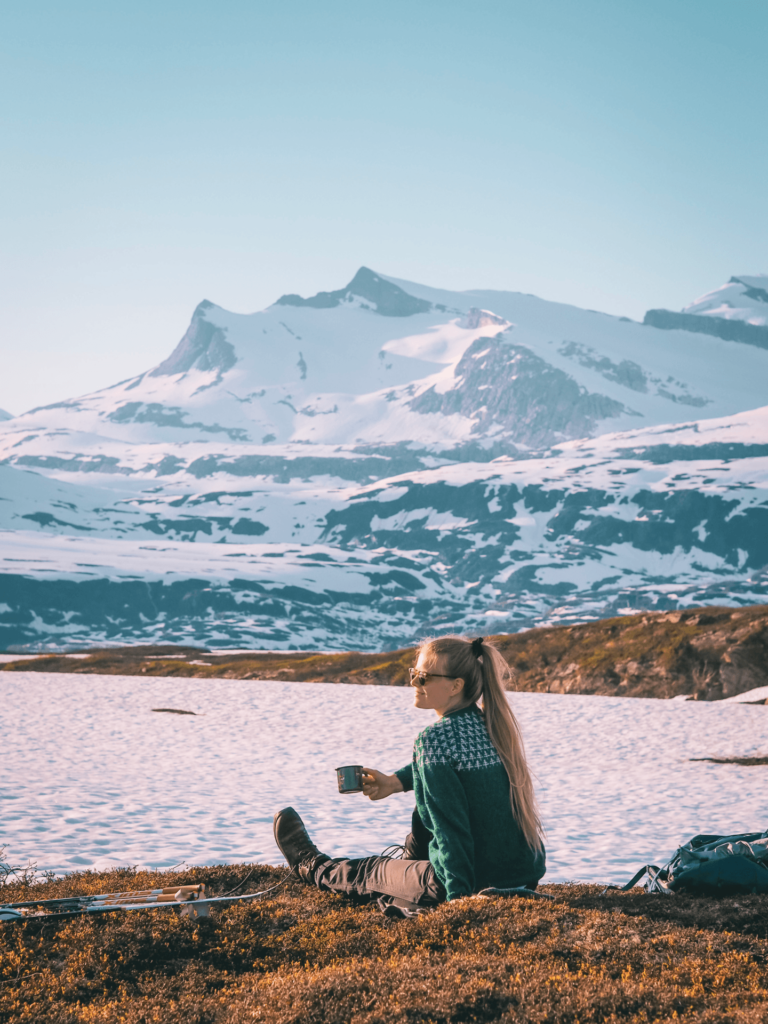 Splendid Arctic nature
Striking and majestic nature is waiting for you at the Saltfjellet-Svartisen national park. The Svartisen (The Black Ice) is Norway's second largest glacier – and the largest in Northern Scandinavia – and gets its name from its characteristic deep blue color.
Broad and deep fjords, sharp mountains and the glacier make this national park a clear favorite among the most experienced hikers. If you have the necessary mountain experience, this is a trip you surely would not want to miss! Bring your camera!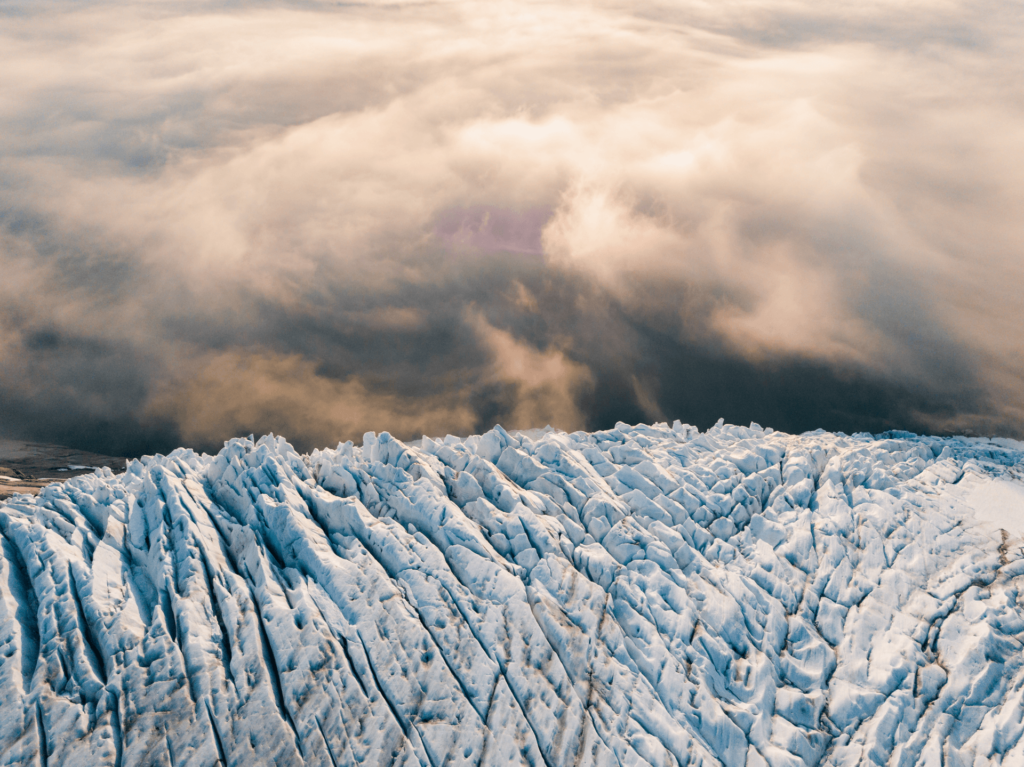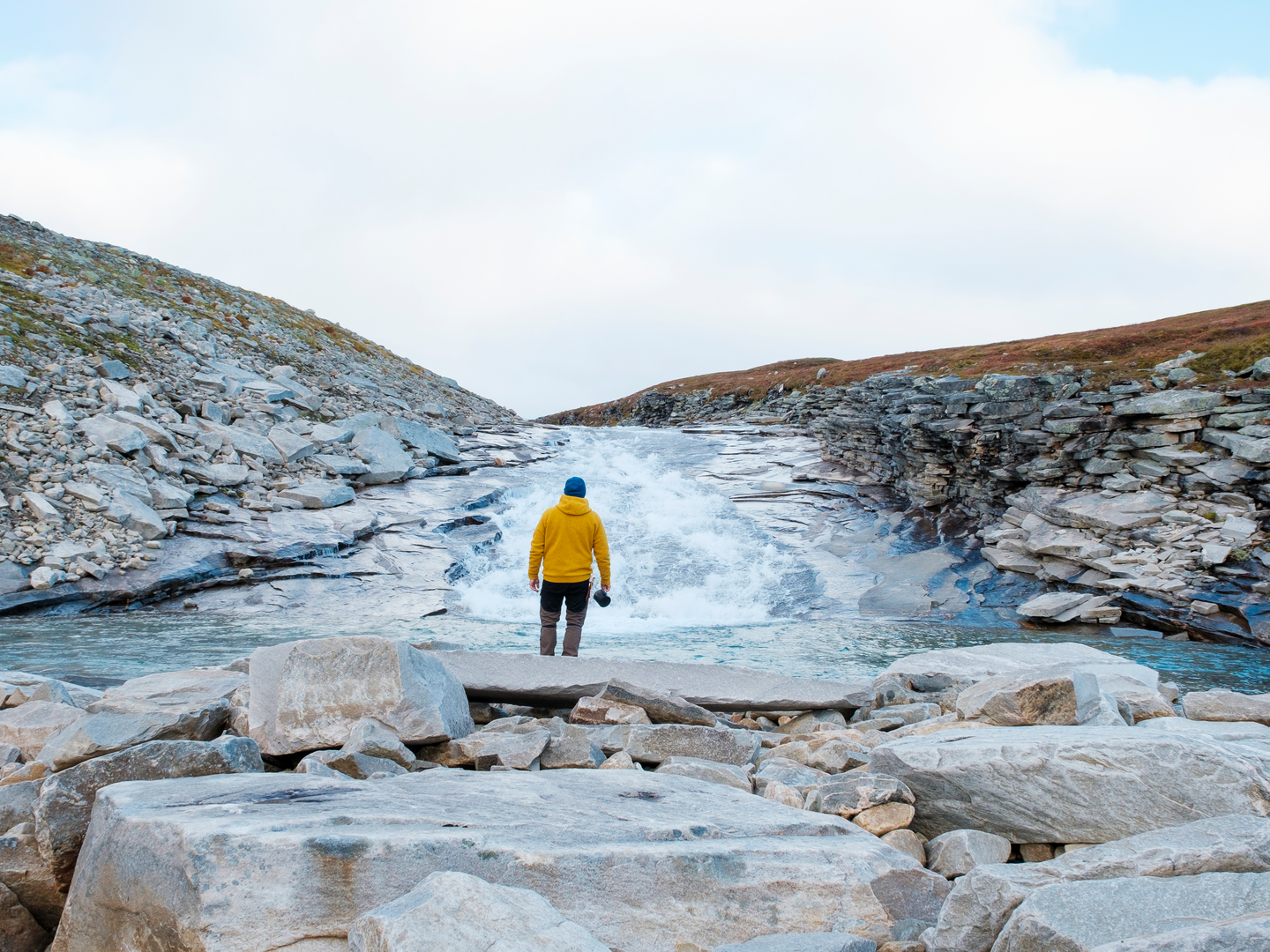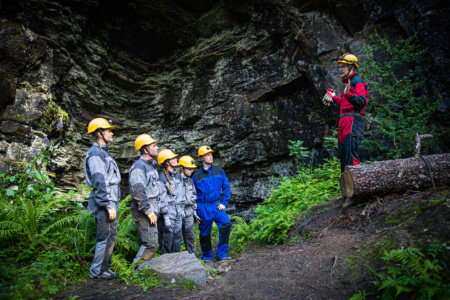 Nature from a whole new side
Go into the depths of nature and get a whole new perspective – from the inside! The Seter Cave (Setergrotta) in Mo i Rana is one of Norway's largest! This a trip for those in need of adventure and excitement, and who are not afraid of small passages and cooler temperatures. The cave is around four degrees Celsius all year long, so dress accordingly! There are weekly guided tours on Mondays and Wednesdays.
Bilder: Marvin Kuhr og Kristoffer Møllevik – Visit Helgeland
For families with kids
Visiting with children? Families with kids can enjoy the climbing park, the science center, the swimming pool and easier cave expeditions – a one of a kind activity!
Sensorial museum
The Helgeland museum is very interactive. Prepare yourself for an incredible learning experience within industrial, warfare and animal history – and see the animal diversity in the Arctic.
Mo i Rana during winter
You will find ski hikes for all sorts of experience levels. Chasing after the Northern lights is also a very popular activity in the Polar Circle city for both adults and children!