What animals are allowed?
In addition to dogs, you might also travel with cats, birds and rodents in cages, and small turtles and fish as long as they are transported responsibly. Insects, spiders and reptiles are however not allowed aboard.
Rules for travelling:
Animals, regardless of their size, must travel either on the floor or on the lap of a passenger. No pets are allowed directly on the seats for reasons concerning hygiene. Please make sure that your furry travellers do not block the corridors.
Pets are also not allowed at:
Sleeping compartments
Premium couches
Premium Pluss couches
The cafeteria couch
Family couches
Animal-free couches
However service dogs at work are exempt from this rule. The service dog must be wearing the right vest while on duty. Unfortunately we cannot guarantee a seat for your pet in cases where the train cannot drive and alternate transportation is provided.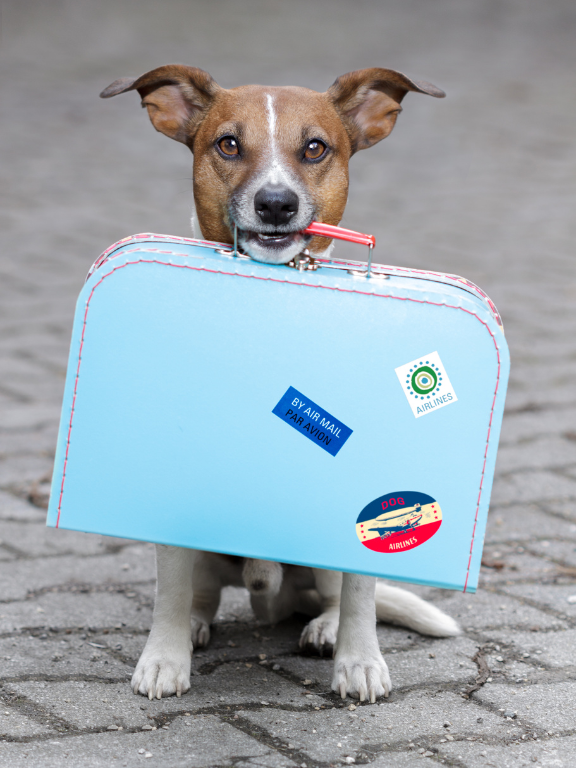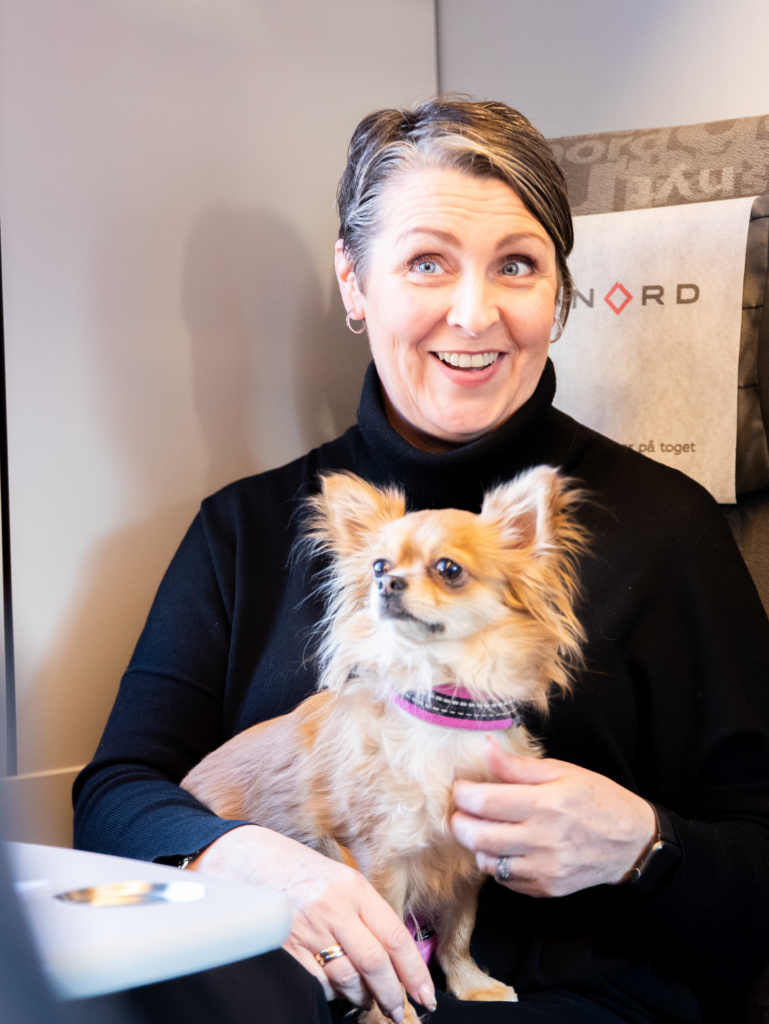 Dogs and cats smaller than 40 cm can travel for free with their owners. When purchasing your ticket you must select 'Small Pet' as an add-on. That way you will be given a sear in a carriage where animals are allowed.
If you travel with more than one pet, you must select 'Large dog' when purchasing your ticket. You will then get a seat with enough floor space for your loving pets.
If your animal is larger than 40 cm you must select 'Large dog' as an add-on when you purchase your ticket. The price is half the cost of a Standard Refundable adult ticket.
For journeys without seat reservation you must look for a reserved pet area. Ask our onboard staff if you cannot find the designated area.
If you buy a ticket for a large pet, you are allowed to either bring a large pet or two small pets under 40 cm tall.
Service dogs that have an official certification or are under training are allowed to travel free of charge when on duty. They are also allowed everywhere on board. The service dogs must however wear the appropriate vest attire that indicates it is a working service dog. The same rule applies for dogs who are members of the Norwegian Rescue Dogs organization.
Journeys on board our trains the zone A in Trøndelag with a ticket from AtB are not subjected to AtB's rules for animal travel. SJ Norge's fares and rules do apply in these cases.