On this 115 km long journey between Dombås and Åndalsnes, the train passes through impressive and sharp mountains, rivers and waterfalls on the Rauma railway (Raumabanen). Declared as "the world's most scenic train journey" by Lonely Planet in 2023, this journey will surely create unforgettable memories!

The world's most beautiful train ride
Spectacular mountain formations, powerful waterfalls, superb stone bridges and the wide fjord of Romsdal make the Rauma railway a train ride in high demand. The view from the train alone is worth the one-and-a-half hour train ride between Dombås and Åndalsnes. No wonder Lonely Planet awarded The Rauma line as the most beuatiful train ride in 2023! Make sure to take your camera with you!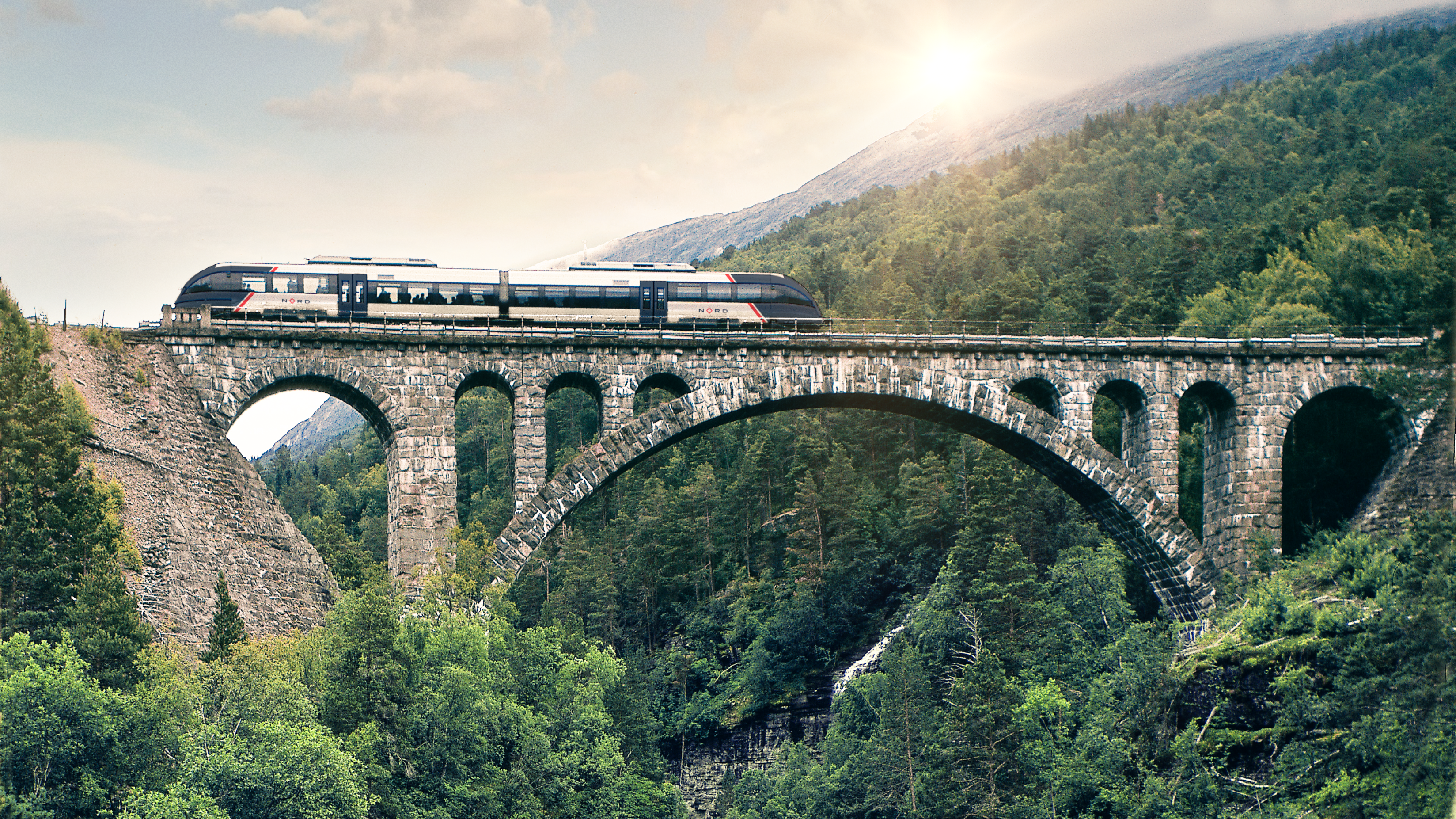 The Kylling Bridge, which lies over the Verma waterfall, is a well-known sighting for many cinema enthusiasts. It's been featured in films such as "Harry Potter and the Half-Blood Prince". Other film productions have been filmed along the Rauma railway, like "Mission Impossible 7", the TV-drama "Succession" and the movie "Troll". And we are not having a hard time imagining why! The views are trully enchanting!
A famous sighting
The Rauma line is perfectly planned for a very pictoresque journey. Large windows ensure panoramic views and the train stops by highlights such as the Trollveggen. The Trollveggen is Europe's tallest vertical, overhanging rock face and a symbol of the Rauma railway. Right by it you will be able to see the Trollstigen, Norway's most visit tourist road!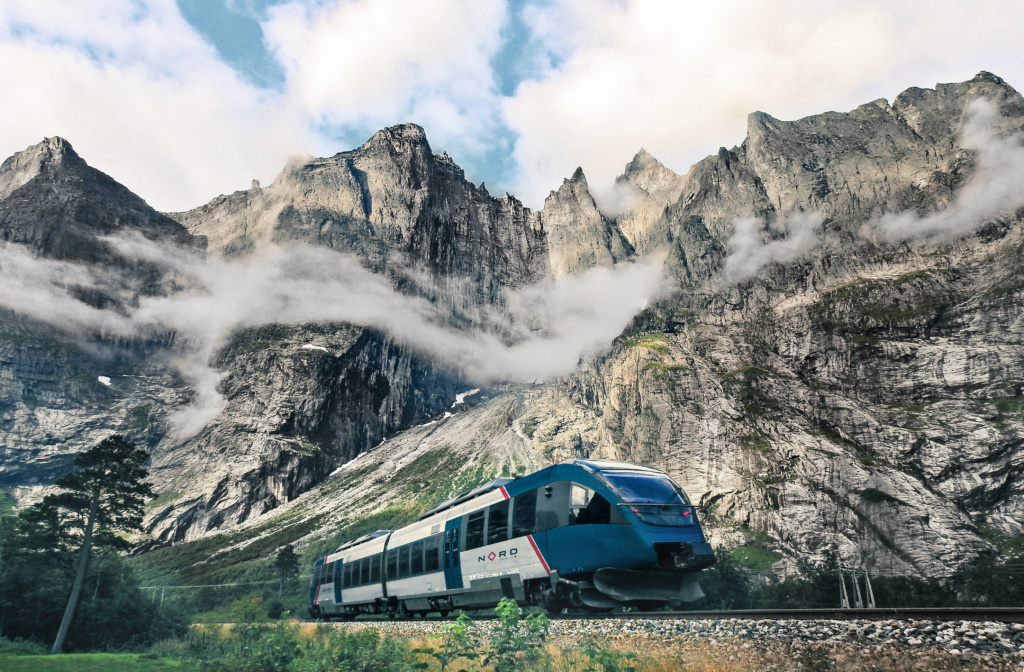 Åndalsnes: the Alp city by the fjord
Åndalsnes has quite the privileged location which has made it earn the title of "Norway's peak capital", due to its many mountain peaks. Since the opening of the Rauma railway in 1924, many tourists have visited this city. Some to drive through the impressive Trollstigen, while others prefer to hike around the Romdalseggen, take the Romsdalen Gondola up to Nesaksla, or walk the incredible Romsdal Stairs – which are made of stone – and enjoy the breathtaking view from the Rampestreken. The possibilities are many!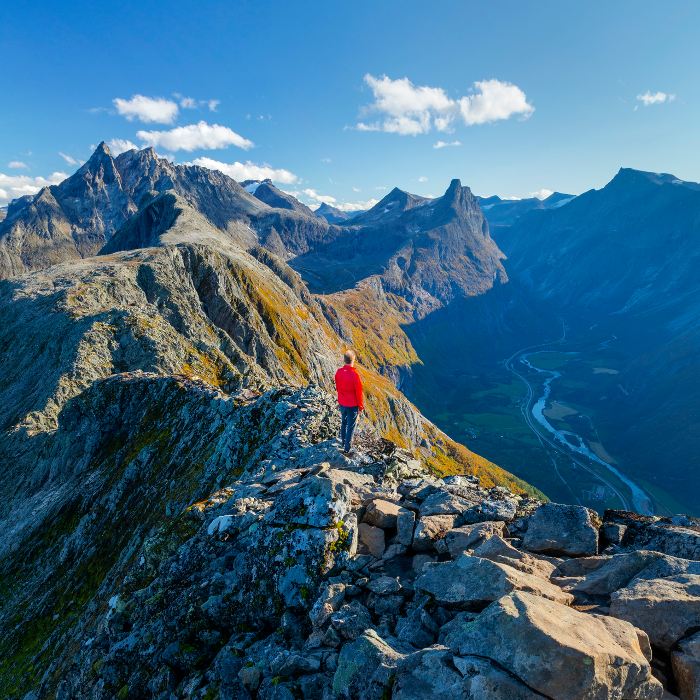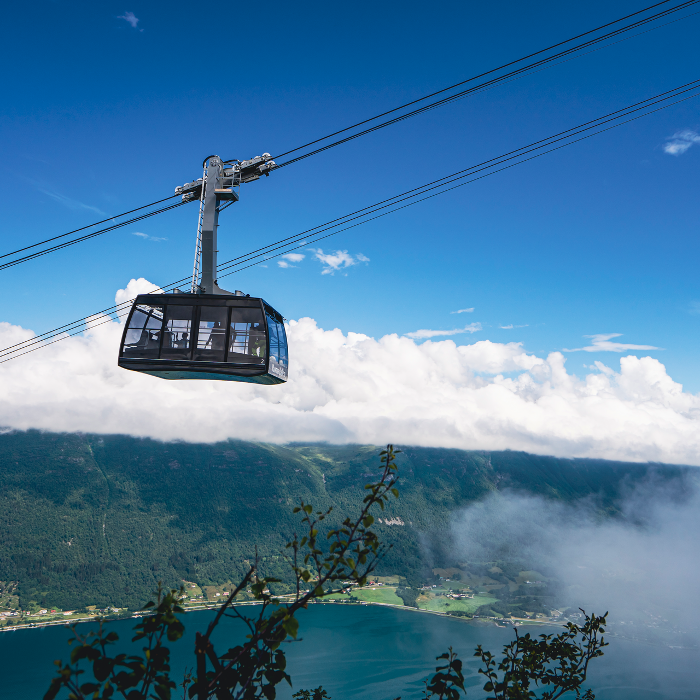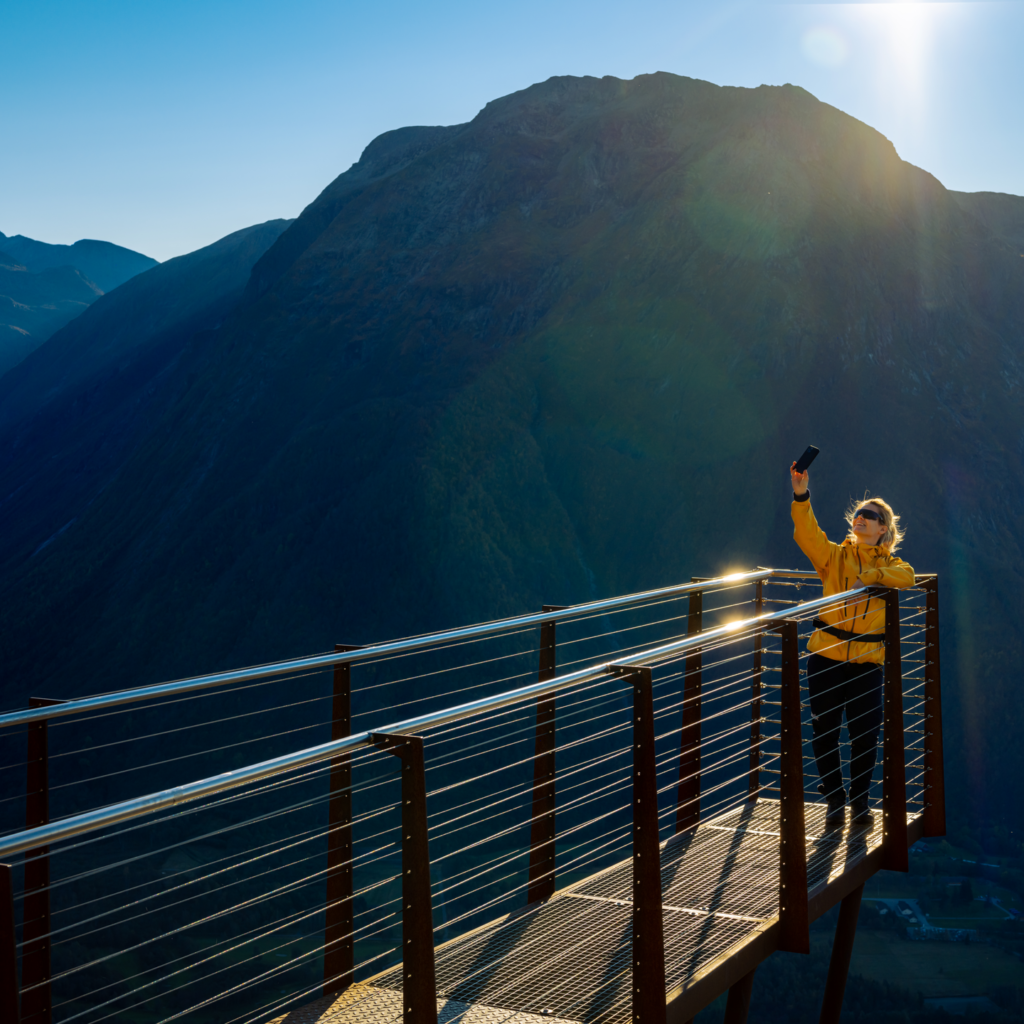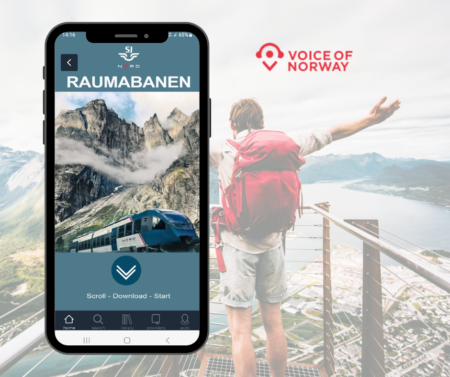 Audio guided train journey
Have a more complete travel experience with the app Voice of Norway's Raumabanen audio guide. Available in English, German, French and Spanish.
Download here: