The mountain peak capital
Both urban and rural, Åndalsnes is known as the Norwegian mountain peak capital, and it is precisely its nature and its mountains that attract lots of tourists and outdoor life-interested visitors. In fact nature has affected the city's arcitecture to such a degree, that the main street was designed to point right at one of the most famous peaks: the Romsdalshorn.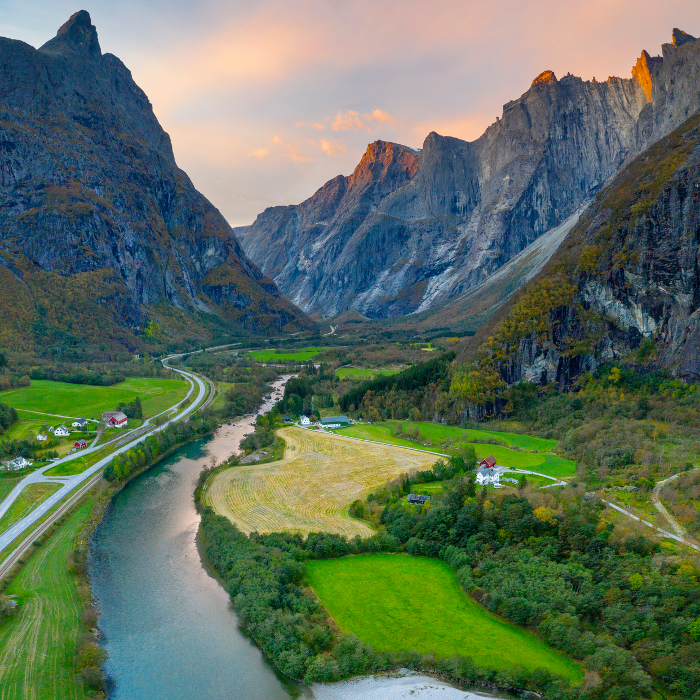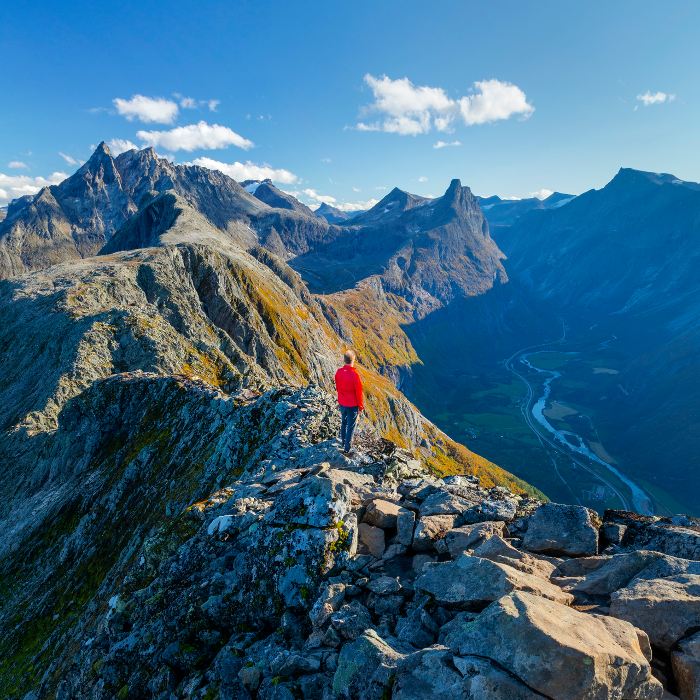 One of the world's most scenic hikes
A hike at the Romsdalseggen grants spectacular views! Peaks, ridges and wild precipices have drawn mountaineers to the area for many years. This hike is however mostly reserved for experienced hikers, as it is about seven hours long and very steep. From the Romsdalseggen ridge, you also get a view of Romsdalen valley, with the Rauma river winding its way through the lush landscape out to the fjord and Åndalsnes. Some sections of this hike even require some light climbing, so make sure you have the right equipment with you!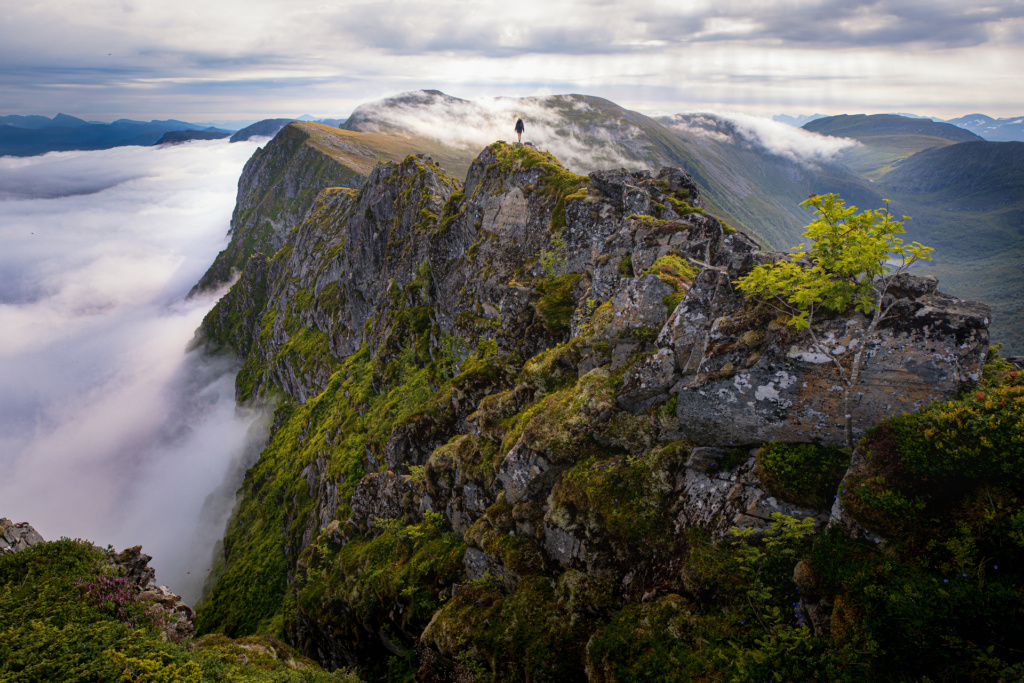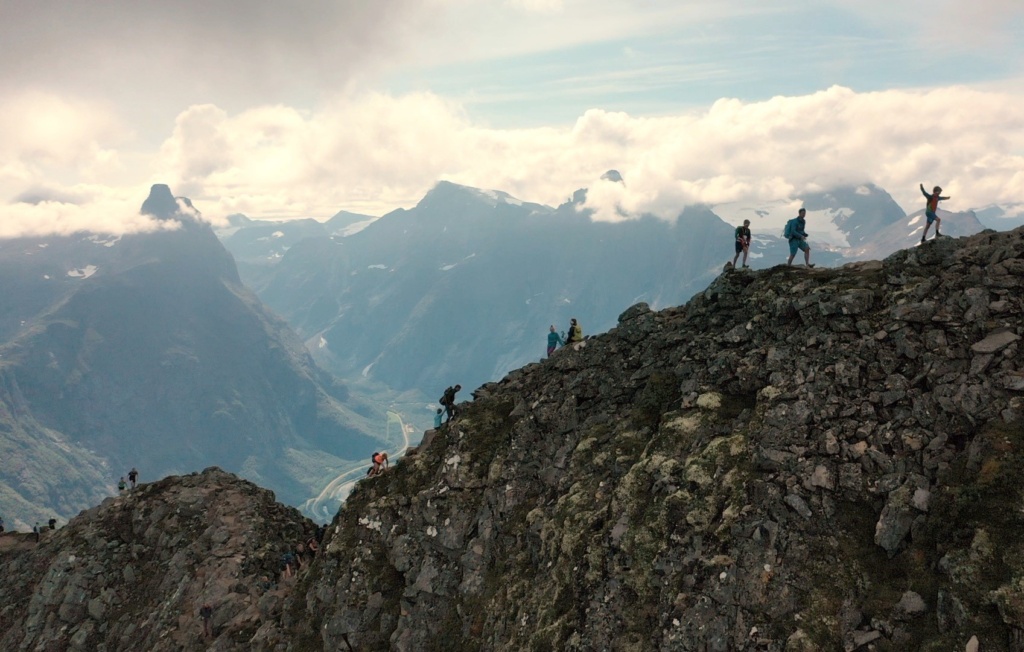 An other alternative: walk up the Romsdal stairs! These man-made stone stairs will take you to the top of the Nesaksla in about 1,5-2 hours and you will pass by the famous viewpoint platform Rampestreken on your way up! A selfie on the Rampestreken, which is 537 above sea level, is almost mandatory!
Easy hikes
For those who much rather enjoy panoramic views without hassle, we suggest you try the Romsdalen Gondola. This gondola will take you to the top of Nesaksla in just 15 minutes! That way you don't have to walk the Romsdalen stairs.

In addition to the famous viewpoint Rampestreken, you will find the Eggen Restaurant at the top. There you can enjoy a delicious meal with majestic views over some of the city's most famous peaks: Romsdalshorn, Store Vengetind and Kirketaket! Just spectacular!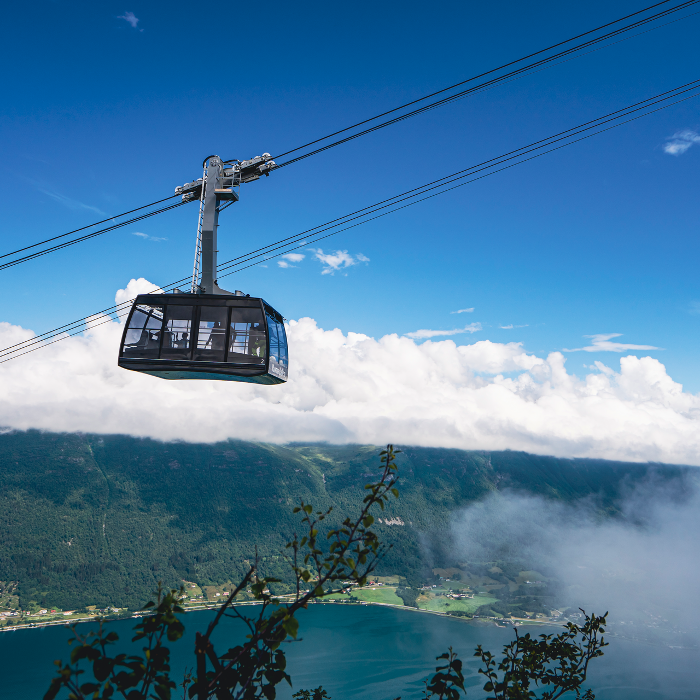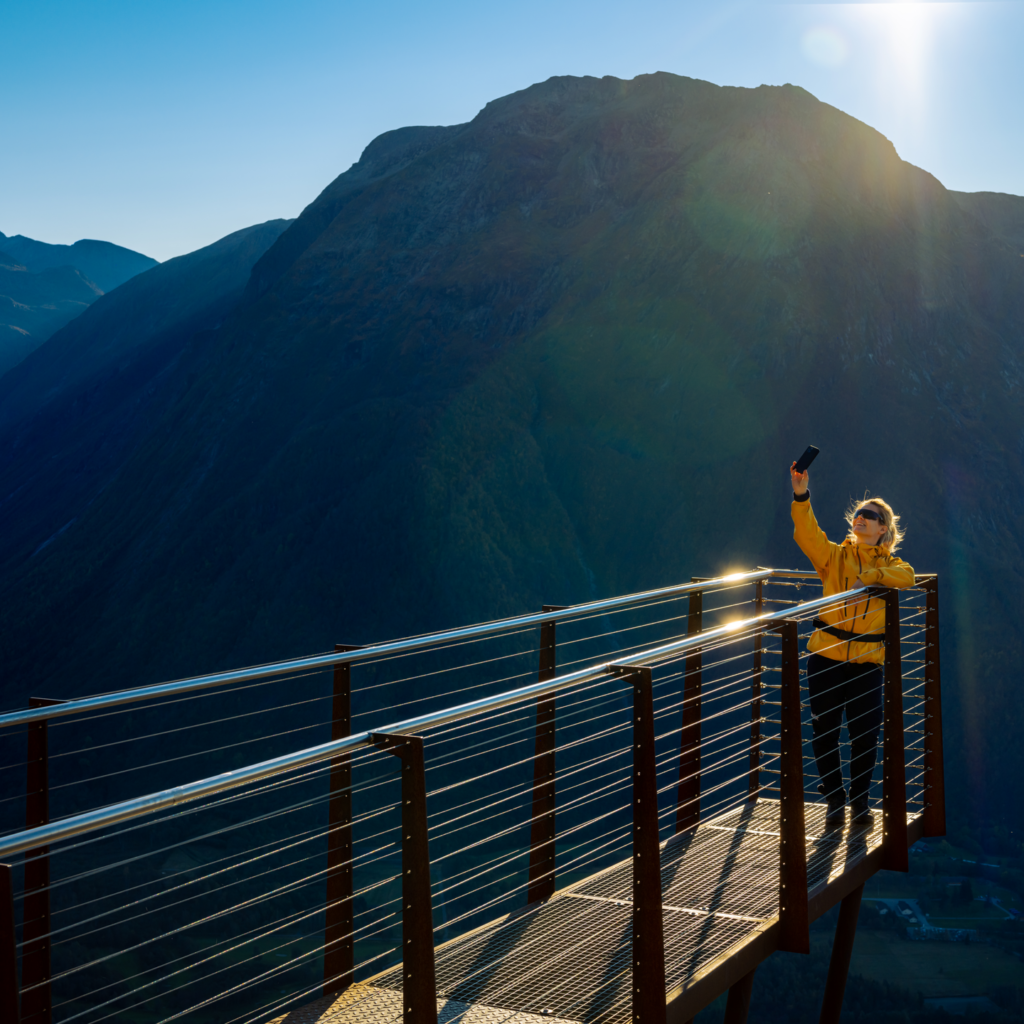 Don't forget a visit to the Norsk Tindesenter, right by the Romsdalen Gondola. You will be able to book hikes to the Via Ferrata, Romsdalseggen and even try Norway's highest indoor climbing wall, which is 21 meter high!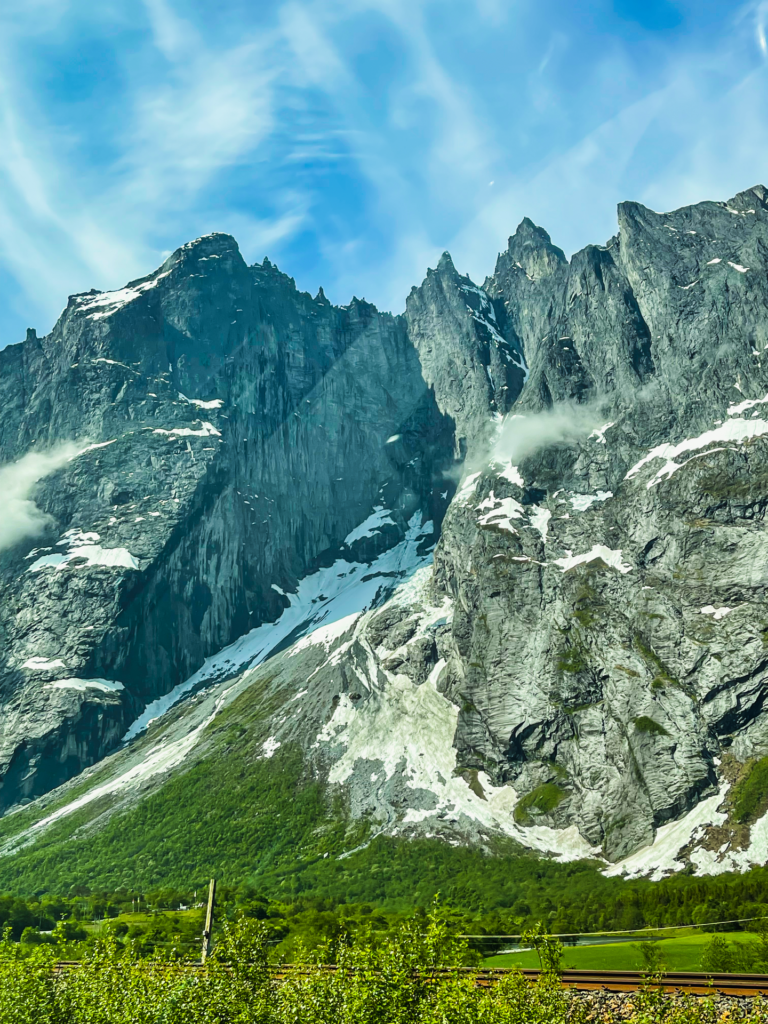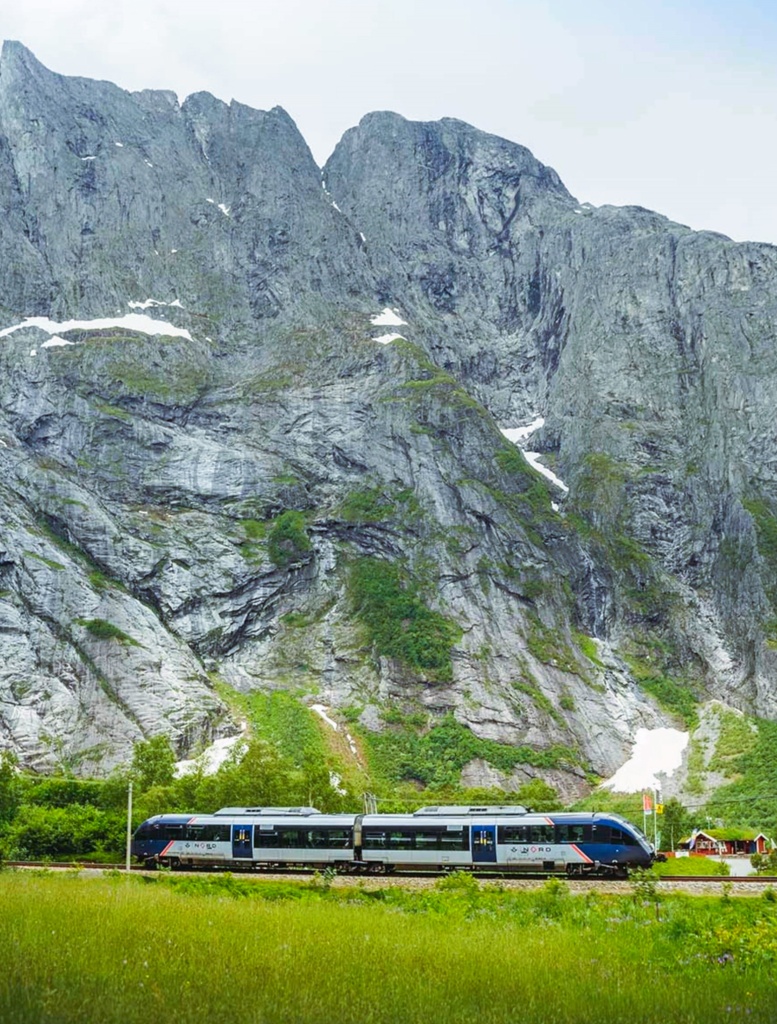 Trollveggen
The Trollveggen is Northern Europe's highest and most vertical mountain wall. It also happens to have Europe's longest climbing route.

Right under the Trollveggen you will find its visitor center. Architectural Digest did name its restaurant as one of the best of 2013!
Images: Lundkvist – Visitnorthwest.no, Vidar Moløkken – Visit Norway, Eline Karlsdatter, Svein-Erik Knoff
Other attractions
Food & drinks
Let us tempt you with this selection of restaurants!
Adrenalin kick!
Do you dare to do the Via Ferrata on the Romsdalsstigen?
On two wheels
See Åndalsnes from a rental electric bike. Check out more!
Rent a cabin
Hiking paths and a golf course right outside your door!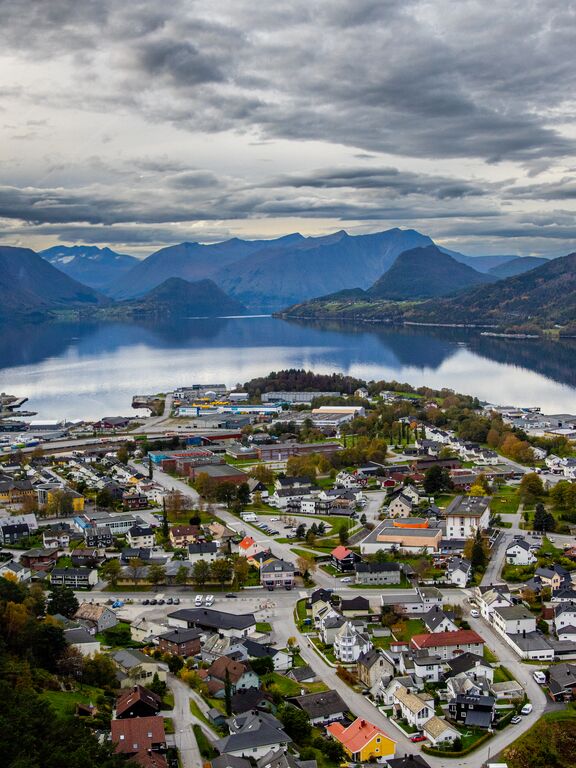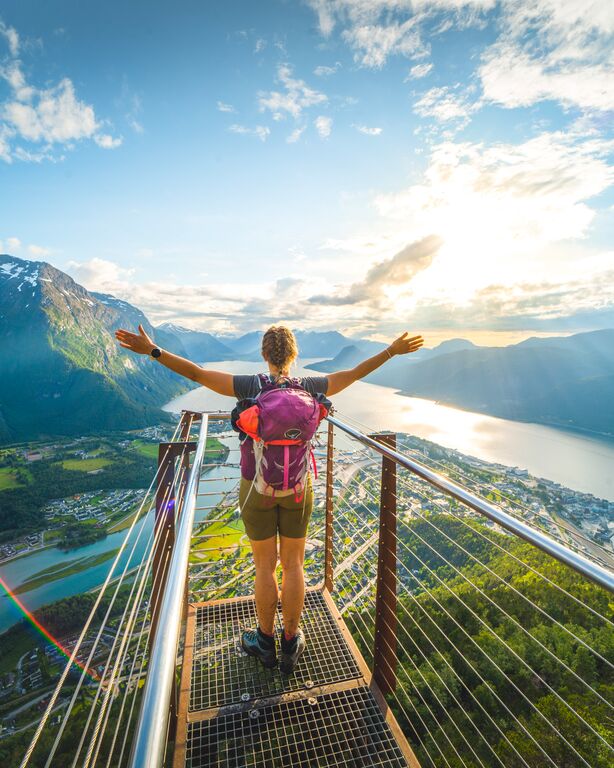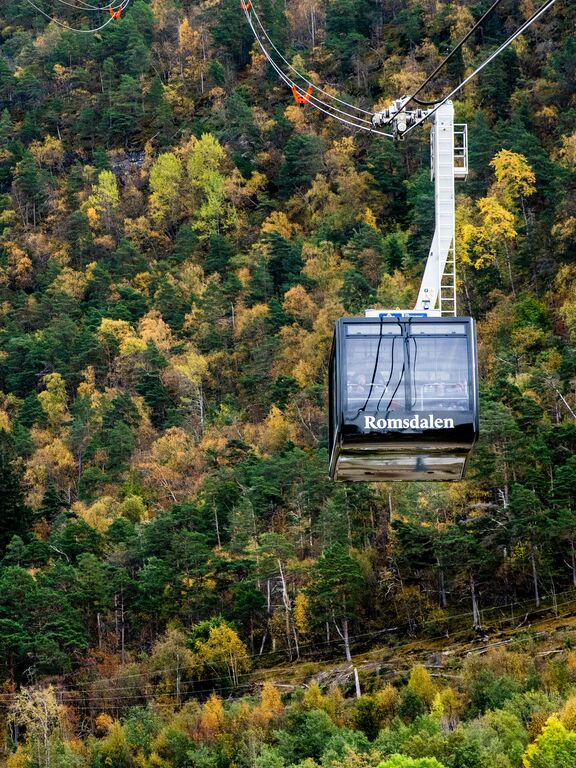 Strekninger med denne destinasjonen See all