Sport equipment
You may bring your ski equipment aboard free of charge. The skis must be strapped together and must be placed on assigned spaces aboard. The same rules for bicycles apply for small sleds and surf boards shorter than 180 cm.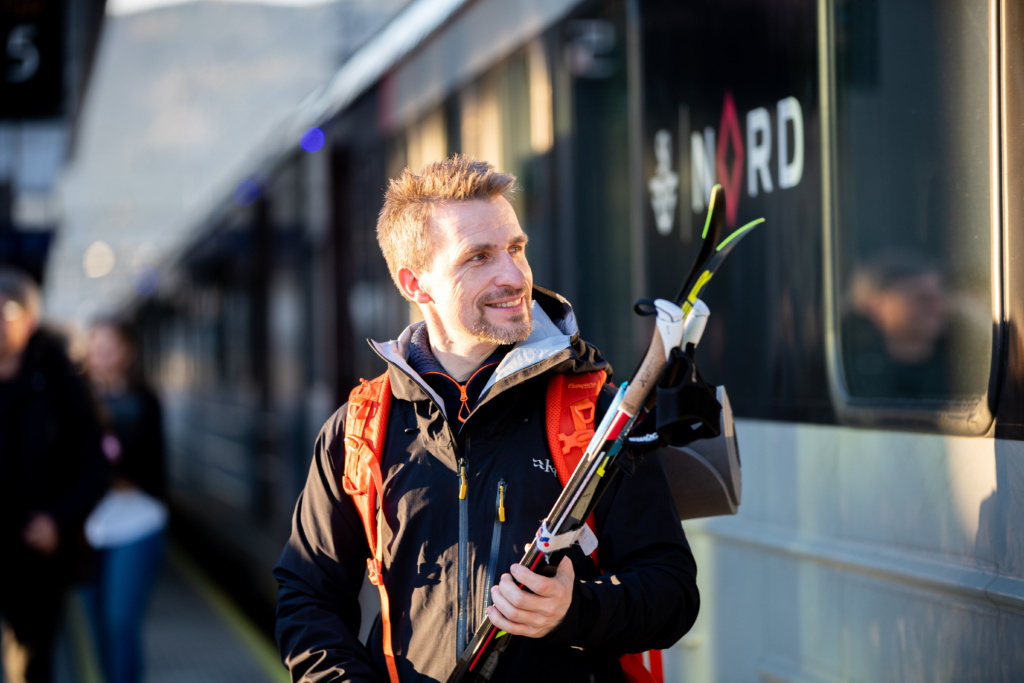 Musical instruments
If you travel with large musical instruments, like a contrabass or a cello, you will need to book a ticket (choose "Add-ons" upon purchase). The price is the same as for a bicycle, and you are responsible for storing it safely during the journey.
Weaponry
If you bring weapons aboard you must notify our staff before boarding the train. Every weapon must be disarmed and safely stored in its weapon case. Any tail piece must be stored separately. You may bring up to 5 kg ammunition as long as it is packed in its original packaging. You are responsible to keep and eye to any weaponry you bring aboard. Travelling with a weapon in a holster on your body is not permitted.
Properties not permitted aboard
You shall not bring any flamable or explosive properties or any other luggage that can present a safety hazard aboard. This includes:
Gas-driven vehicles or toys, including cars, mopeds and motorcycles.
Electric mopeds, scooters and electric scooters.
Explosive and flammable objects or liquids.
Animal cages that are too large for the foot room in front of your seat.
Objects that are too large for the overhead compartment and luggage shelves (ex: kayak, furniture, etc).