Arrive in Stockholm from Oslo in about five hours with SJ, our Swedish partners. If you choose the earliest departure, you will be in Sweden's capital by lunch time. All departures before 9 AM include breakfast aboard.
Choose between travelling in first class or second class "Lugn" – the quiet carriage for extra comfort. With SJ you may also pre-order lunch and dinner ahead of your journey.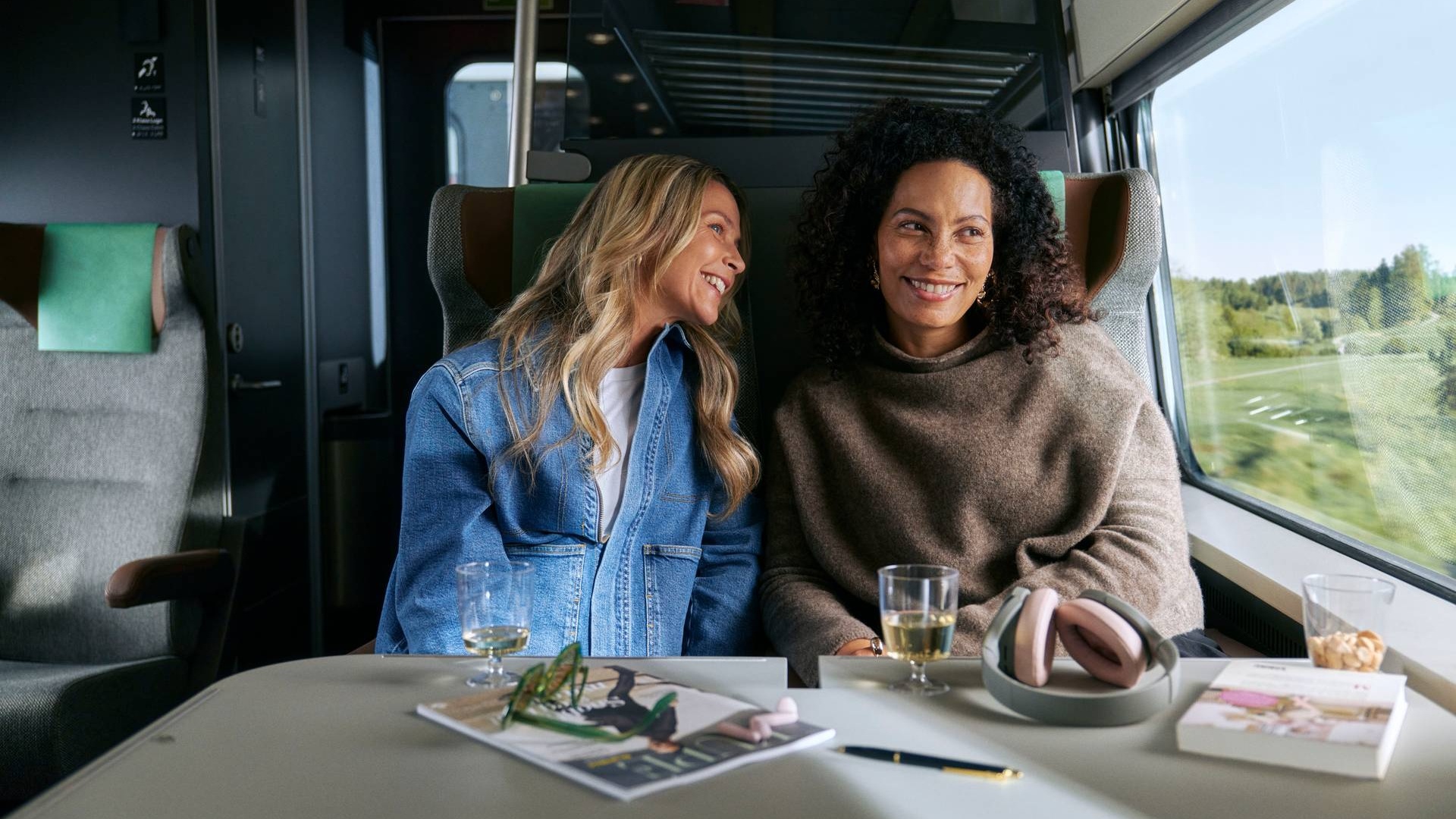 There are five daily departures each way during weekdays, three each way on Saturdays and four each way on Sundays.
Oslo – Stockholm on weekdays
05.56* – 11.14
06.52 – 13.14
11.42* – 17.09
14.36 – 21.13
16.52* – 22.08
Stockholm – Oslo on weekdays
06.02* – 11.10
07.37 – 13.10
10.51* – 16.14
15.30 – 21.24
18.09* – 23.24
*departures with Snabbtåg (highspeed train)