We can't talk about Røros without mentioning the "Bergstaden", the old mining town from 1644, one of the world's sites most worthy of preservation. Absolutely a must if you ever visit this small and charming town. Check all of the activities connected to this amazing site!
A foodie paradise
Røros is often referred to as Norway's local food capital, where you can buy directly from farmers and restaurants are known to serve delicious meals made with traditional ingredients. Up for a local food safari? Do not hesitate! Read more on food experiences in Røros!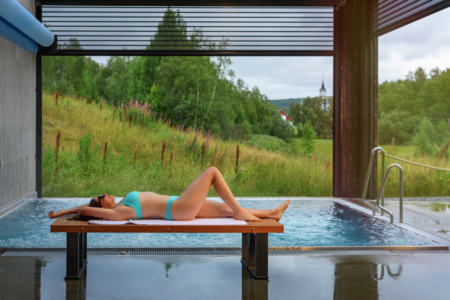 Relaxing with a view
Press the pause button and enjoy your time at the Røros Hotell Bath & Wellness. Take a deep breath as you bathe in the 32°C warm pool with views to the Røros church. An outdoor warm pool and a jacuzzi will make sure you can lower your shoulders and properly relax.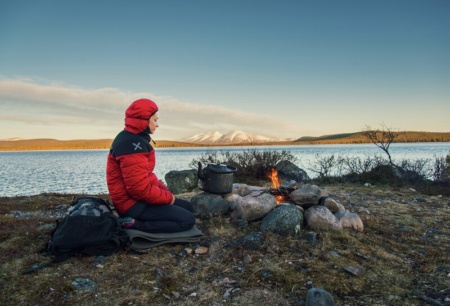 Cabin life
When in Norway do as Norwegians do. There is nothing more Norwegian than spending a day or two at a cabin. In Femundsmarka, one of Scandinavia's largest wilderness areas, you will find yourself surrounded by rare animal and plant species. Long hikes, fishing trips, and coffee by the camp fire…. truly magical!
Images: CH Visit Norway, Bernart Wood, Marius Rua – Explore Trøndelag
Sleeping & eating
Hotels in Røros
Check what lodging options are available in Røros!
Restaurants and cafés
Where to eat while visiting Røros.