Reserved space
When you make a reservation with a train that allows seat booking, you can also book additional space for extras, such as a stroller, a bicycle or a pet, regardless of its size. You can do this when you purchase your tickets on Entur.
You can assign one extra item per passenger. If you buy several tickets for several passengers, you can assign the extra item to the passenger of your choosing. If you cancel the ticket for a passenger, any assigned extras will also be automatically canceled.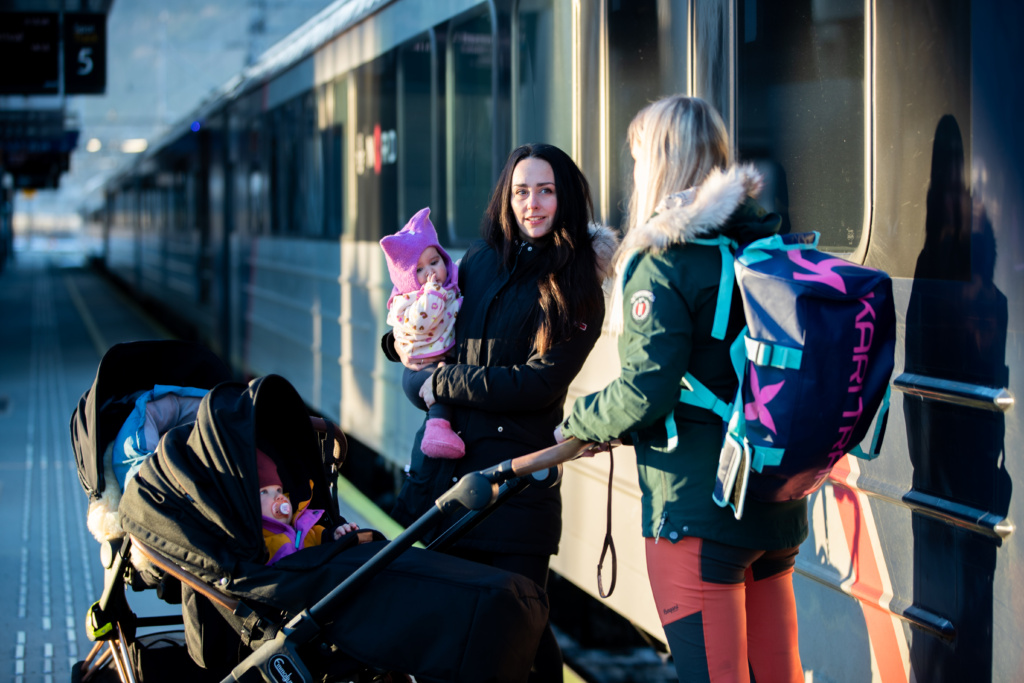 Limitations
It is only allowed to travel with either one folded stroller or one pet per passenger. Please notice that there are no spaces for strollers and pets on the same train wagon.
Children under the age of 6 can not get assigned any extras.
Two strollers cannot be placed together. If you are travelling with someone else and wish to travel with two strollers, you may have to purchase the tickets separately.
Pets cannot travel or enter our Premium, Premium Pluss, Family, Cafeteria and Sleeping wagons, with the exception of service dogs on duty.
For the time being we only take reservations for passengers in a wheel chair by phone directly to our Customer Service.