With over 3,000 steps, these fantastic stairs, built by Nepali sherpas on the Øyfjellet mountain, are known as the Helgeland stairs. The Helgeland staris are one of the longest stone stairs in the world! Luckily you will find stone benches on your way up for a well deserved break! Once on top, you can take the best panoramic pictures of Mosjøen, its fjord and the river Vefsna.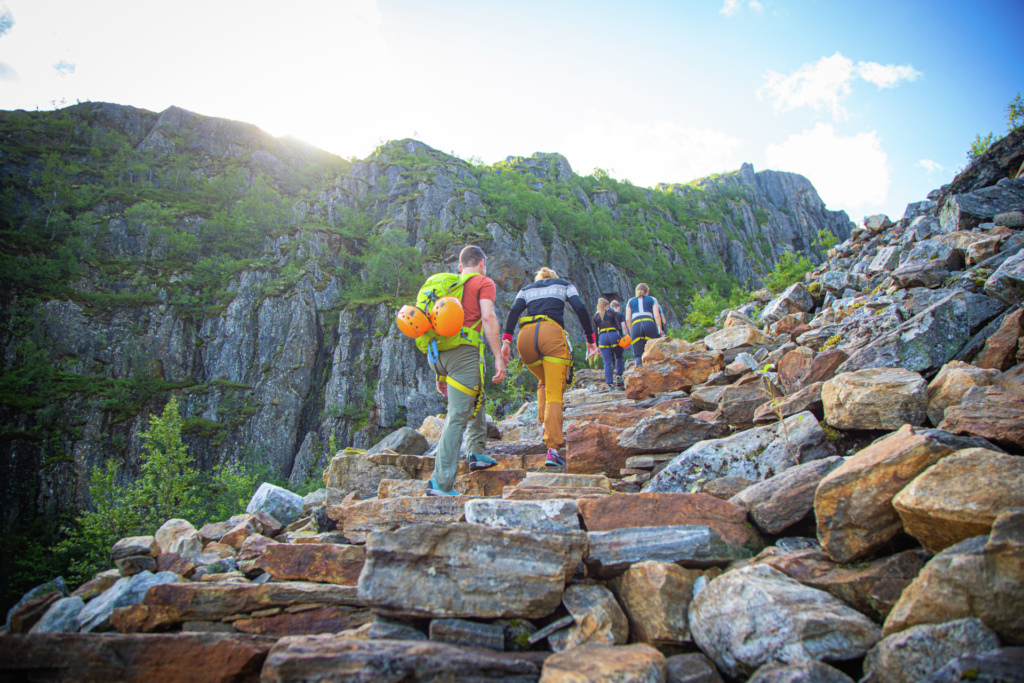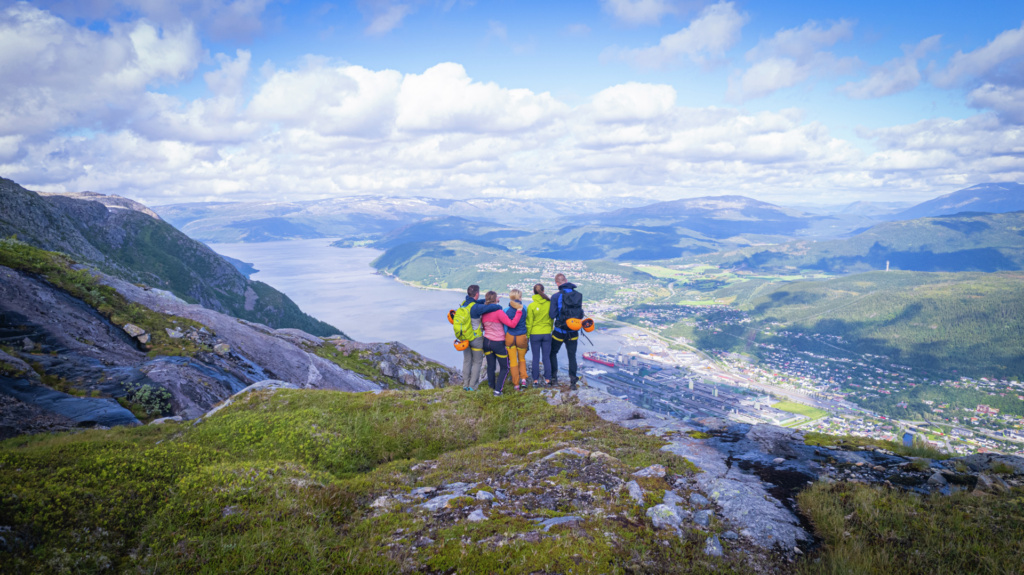 Participate on exciting tours for the Via Ferrata and the Zipline departing from the Øyfjellet mountain. You can book these activities together or separately. If you take the Zipline you will slide 70 meters over the sea across the river and arrive at the Fru Haugans hotel in under a minute! Once there you can celebrate with some food and a cold drink. Cheers!
Rich in history: Sjøgata
This old street is located downtown, dates back to the 19th century and is listed as a UNESCO World Heritage site. A walk along Sjøgata, with its small coffee shops and art galleries, is a must when you are visiting Helgeland! Make sure to bring your camera and take the most pictoresque photos to show you family and friends!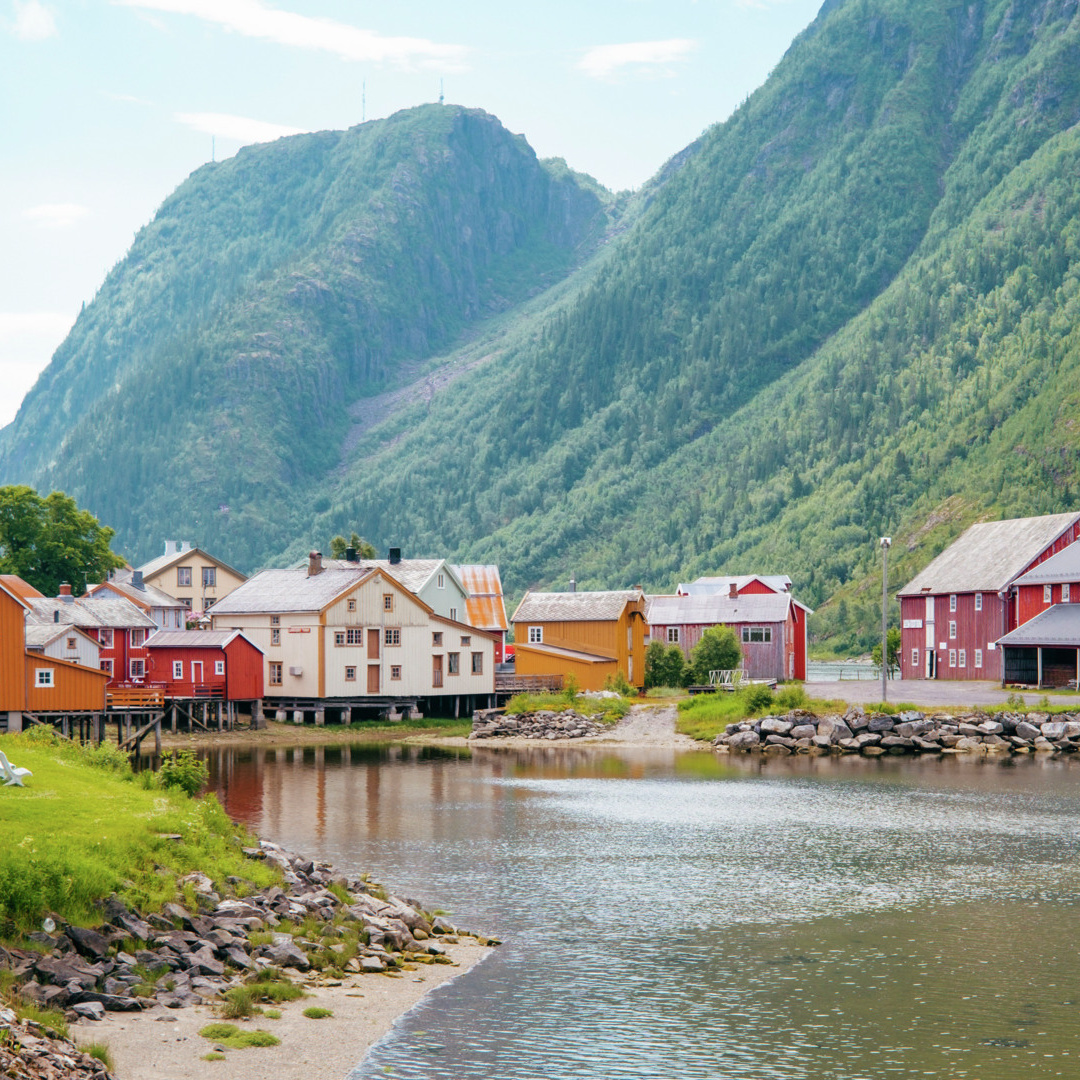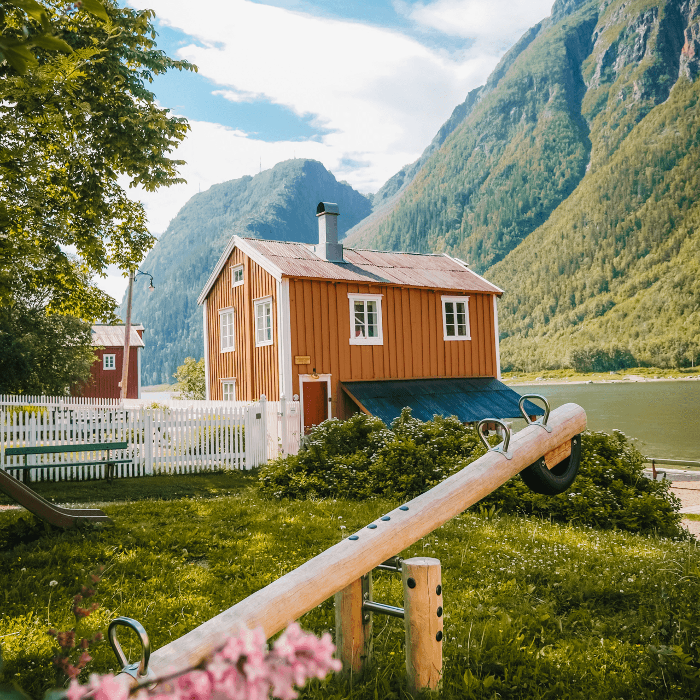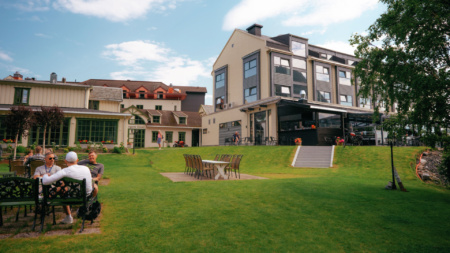 More than a hotel
Fru Haugans Hotel has taken good care of its visitors since 1794. Book one or more tourist packages at the reception, and make the most out of your visit! We do also wholeheartedly recommend a three-course dinner at the hotel's Restaurant Ellen. If the weather is nice, you will be able to enjoy a cup of coffee and a snack in the hotel's garden, with spectacular views to the fiord and the Øyfjellet mountain. Fru Haugans Hotel lies at the end of Sjøgata, the city's most popular landmark.
Images: Emilie Solbakken, Broadstone – Visit Helgeland, Hans Petter Sørensen – Visit Norway
More to do
Island hopping
Helgeland has over 12,000 islands! You can choose to visit some by boat, kayak or bike!
Christmas town
Sjøgata gets pampered with elves, music, lights… and the world's largest porridge serving!
Winter fun
Snow-covered mountains make for great ski trips! Maybe try a sledge?
Take a dip!
Frolick in you bathing suit in Mosjøen's beach Bystranda! Dare to take a dip in the fjord?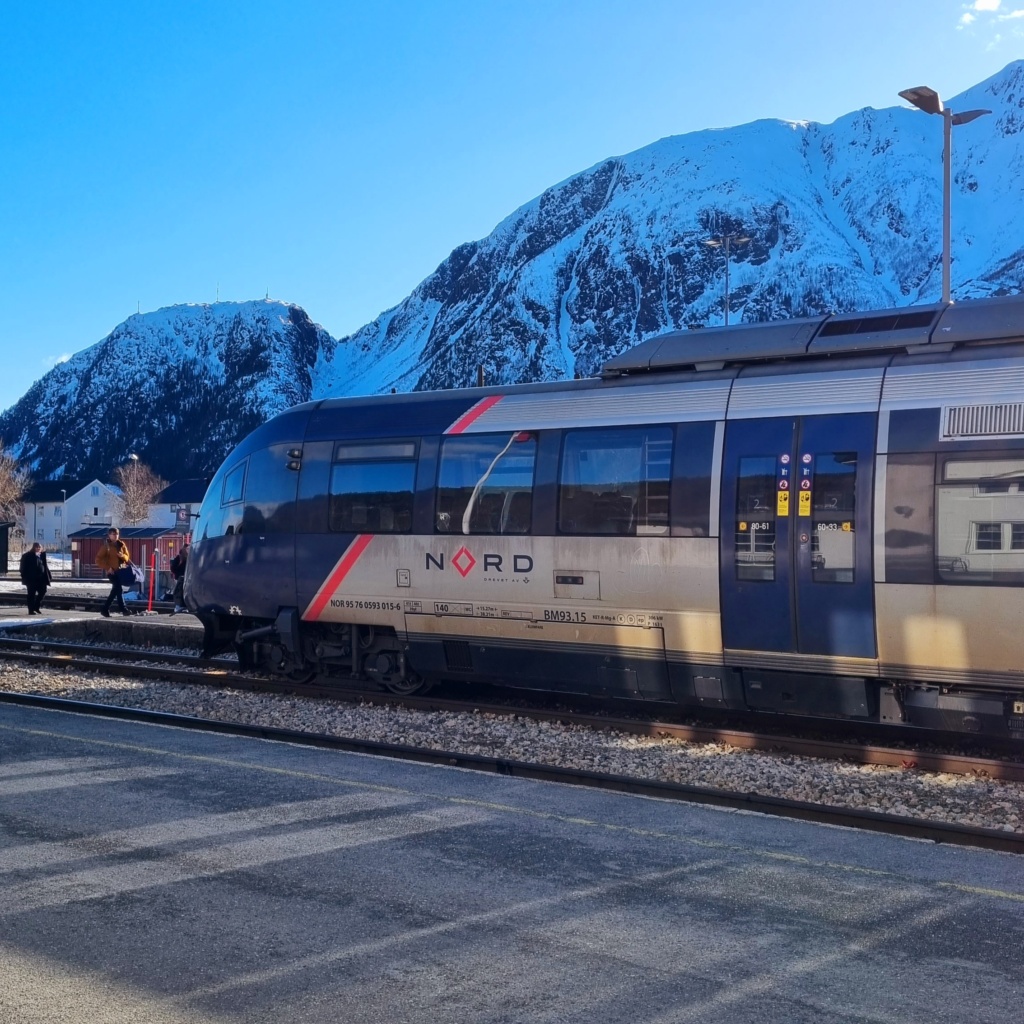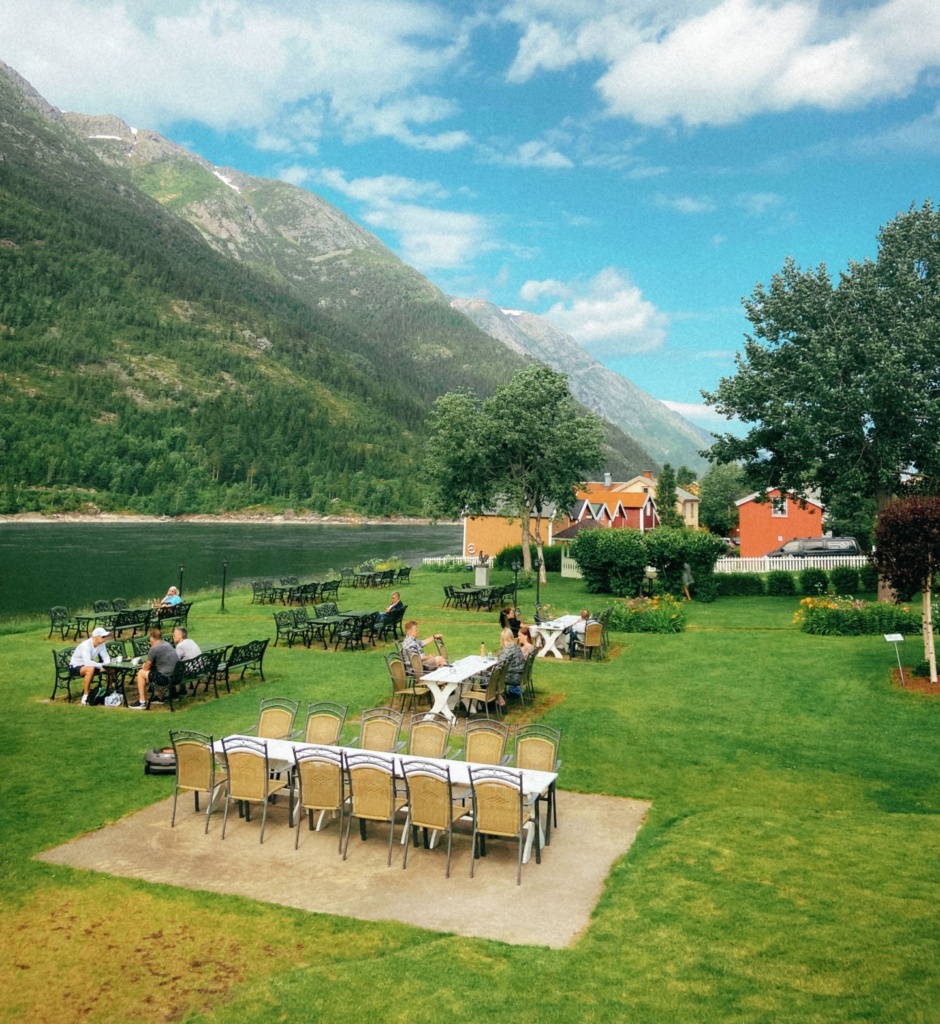 Strekninger med denne destinasjonen See all