STOCKHOLM
Highspeed train from Oslo S to Stockholm
Thanks to SJ's highspeed train («Snabbtåg») you can travel from Oslo S to Stockholm Central Station in about five hours. If you travel with the earliest departure, you will be in Sweden's capital by lunch time! Stockholm is a fantastic city, and a remarkable weekend destination for the whole family. SJ has five daily departures during weekdays, three on Saturdays and four on Sundays each way. Read more on the highspeed train.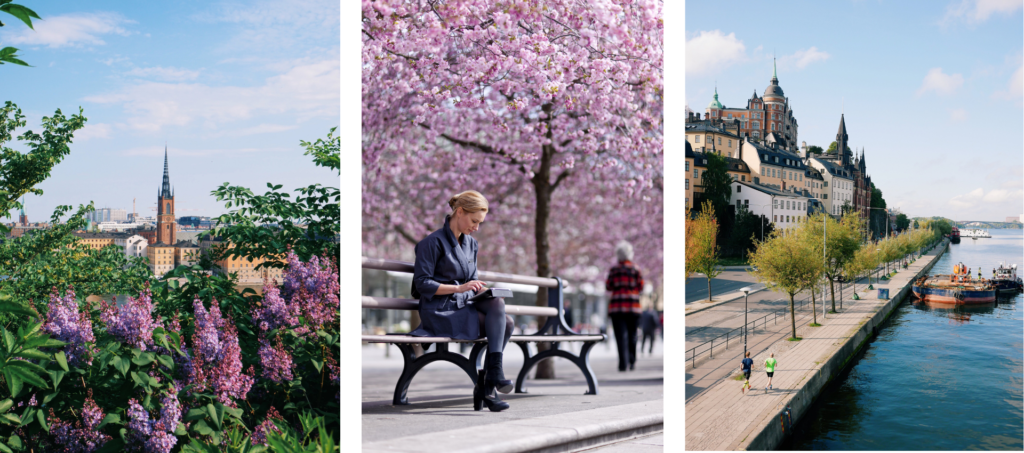 SEE AND DO IN STOCKHOLM
Stockholm is known as the capital of Scandinavia, and it is easy to see why. Get inspired to visit Norway's dear neighbor.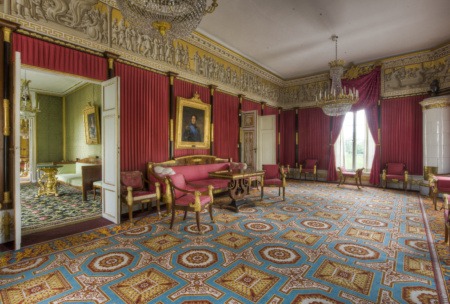 Enchanting and regal
On the island of Djurgården you will find the beautiful Rosendal castle, a historical summer palace owned by king Karl Johan. Since 1913 the castle has become a museum, which is open for visitors.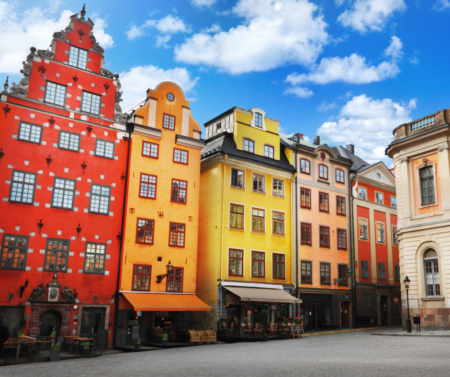 Charming and colorful
A walk around the old town (Gamla Stan) is almost mandatory. With its gorgeous cobbled streets and colorful renaissance buildings, these streets are among the best preserved in Europe.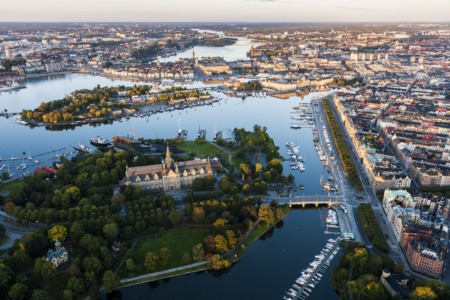 Stockholm by sea
Stockholm is a city worth experiencing from a boat. Feel the breeze on your cheeks while you sail through the city.
Refreshments with a view
The city has amazing sky bars where you can enjoy a drink while taking in a breathtaking view over Stockholm.
Images: Gomer Swahn, Visit Stockholm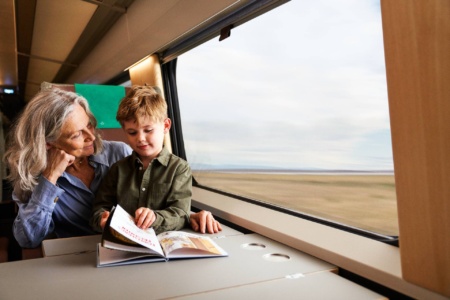 Children travel with a discount
If you travel with an adult ticket or a senior ticket on an SJ train, you may bring one or two children up to 15 years of age and get an 85% discount on their tickets.
Children under the age of 2, who can sit on the lap of an adult, do not need to purchase a ticket and can travel for free.
ÅRE – adrenaline and relaxation
In the region of Jämtland you will find the city of Åre, a favorite of many Norwegians. Both during winter and during the summer, Åre has loads of outdoor activities that will surely accelerate your pulse. But worry not: after the initial adrenaline kick, there will be time to relax at one of the many spas. Åre has everything you need for an active but relaxing escapade.
To Åre from Trondheim
The train from Trondheim S to Storlien with SJ Nord takes about an hour and a half. At Storlien you may take the SJ train to Åre, a journey that only takes fourty minutes.
Images: Niclas Vestefjell (Visit Sweden)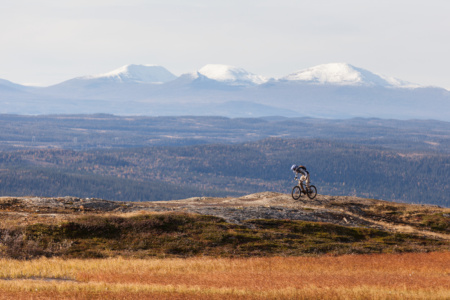 Best bike parks
One of the largest and best bike parks in the world is located here. Try it out for an extraordinary adventure.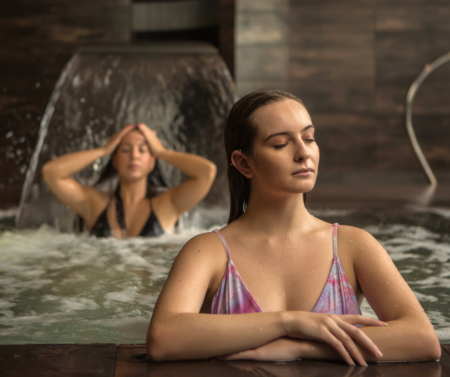 Press pause
Lower your shoulders after a long day with some relaxing spa time. In Åre you will find many to choose from.
KARLSTAD – sun and bathing in Värmland
Karlstad is located between Stockholm, Göteborg and Oslo. This city is known for its amount of sunny days and its close proximity to Vänern, Sweden's largest lake. In the "sun city" you will find a rich outdoor life, as well as a broad specter of culture and activities.
From Oslo to Karlstad by train
It takes around four hours from Oslo S to Karlstad. You can purchase train tickets at sj.se.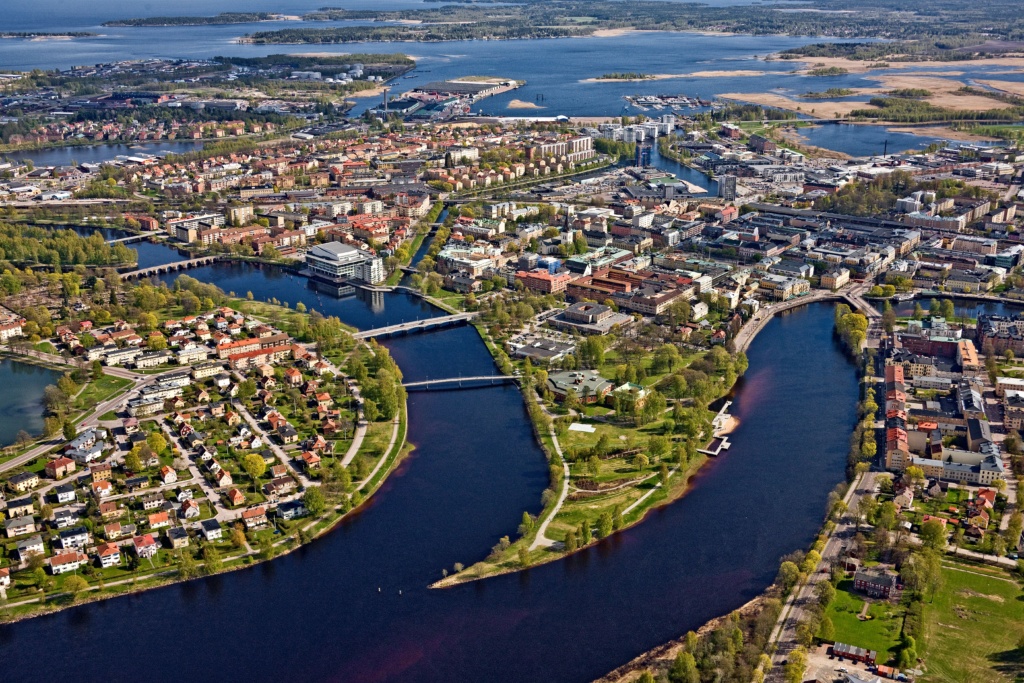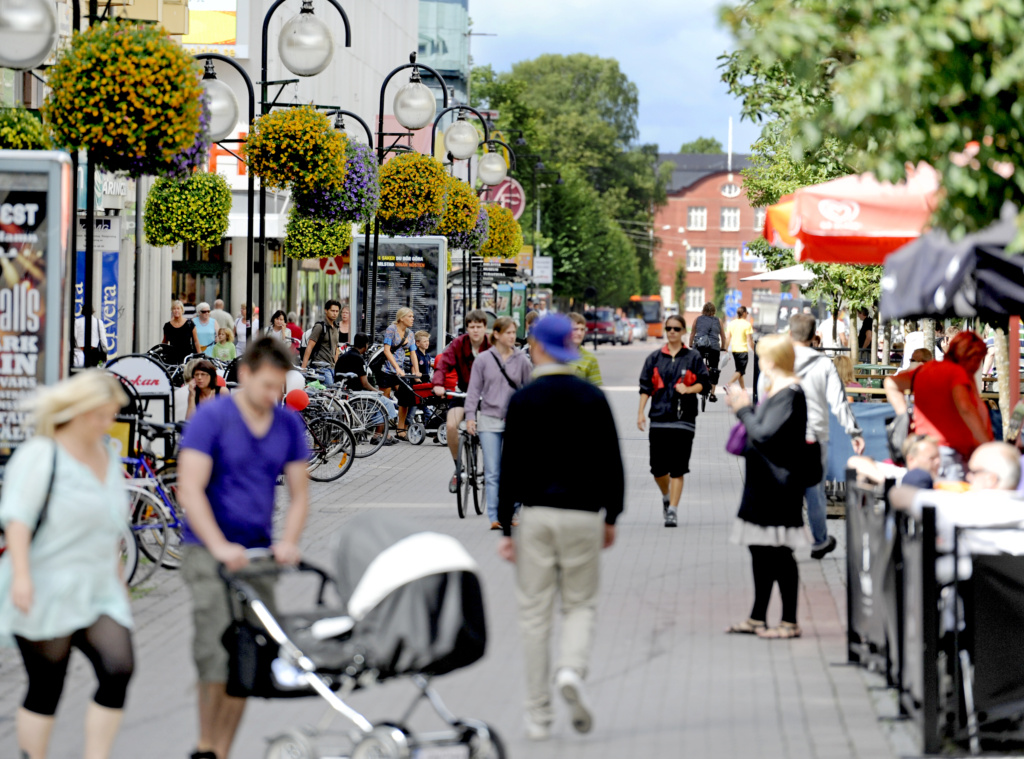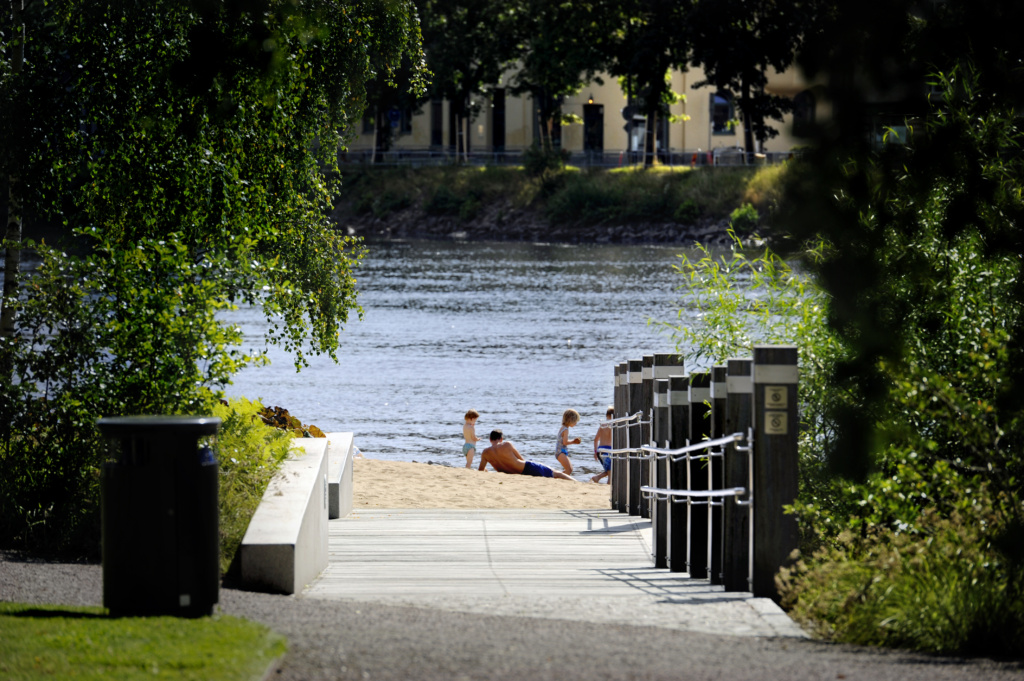 Karlstad is a city best enjoyed outdoors: hike at the Glaskogens naturreservat, visit the outdoor museum at Hammarö or ride a boat to Lurö. Remember to bring your sunglasses and sunscreen!
Images: Karlstads kommun
Plan your next journey!