From Monday October 9th our passengers will be able to travel in a Premium Pluss carriage on the Nordland line in the morning departures. Up until now it was possible to travel with the Standard and Premium categories. The latter category will now be replaced with Premium Pluss, our most comfortable carriage.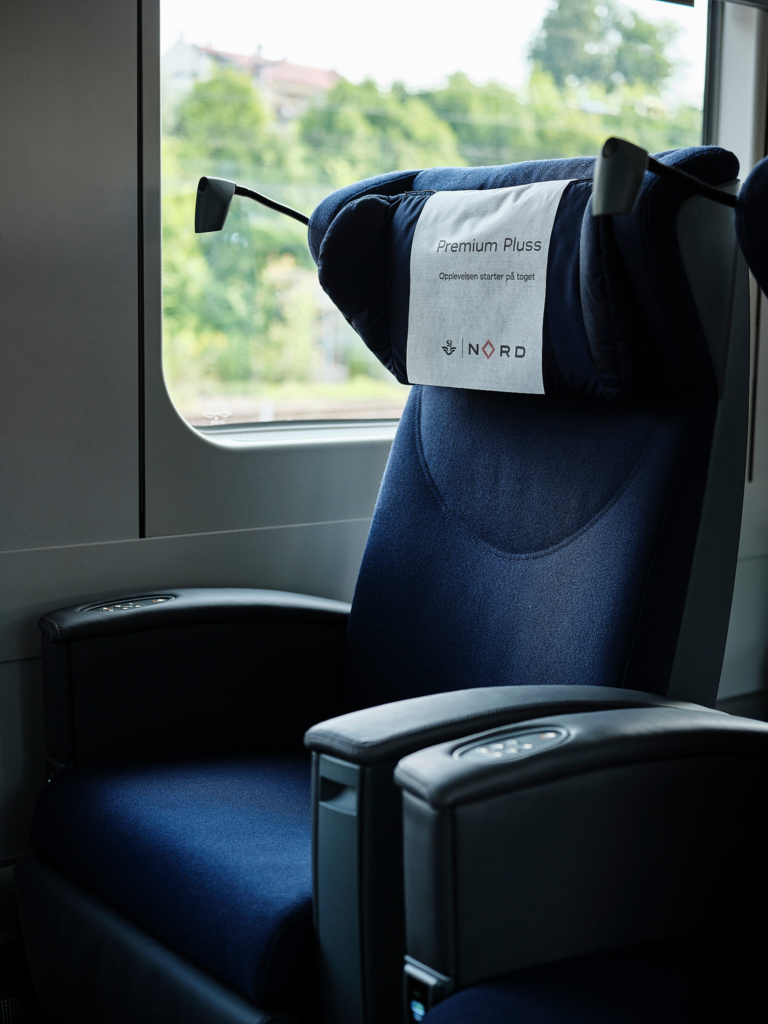 Our Premium Pluss carriages have reclining seats with adjustable back and the foot rests. Additionally each seat has its own reading lamp, folding table and both regular and USB sockets.
Our passengers travelling with a Premium Pluss ticket have free access to bottled water and hot beverages throughout the whole journey, and will be able to loan a laptop pillow while on board by asking the train conductor.
Premium Pluss will be available on the following train departures:
From Trondheim S to Bodø 07:49
From Bodø to Trondheim S 12:27